Once upon a time… female scientists and defenders of nature
Madrid Science and Innovation Week 2018 at the UC3M
11/8/18
"Storytelling: Women, science and nature" is the title of an activity organised by the Universidad Carlos III de Madrid (UC3M) for Madrid Science and Innovation Week 2018, a show aimed at young girls and boys so they can find out about the work of several female scientists and defenders of animals and natural ecosystems.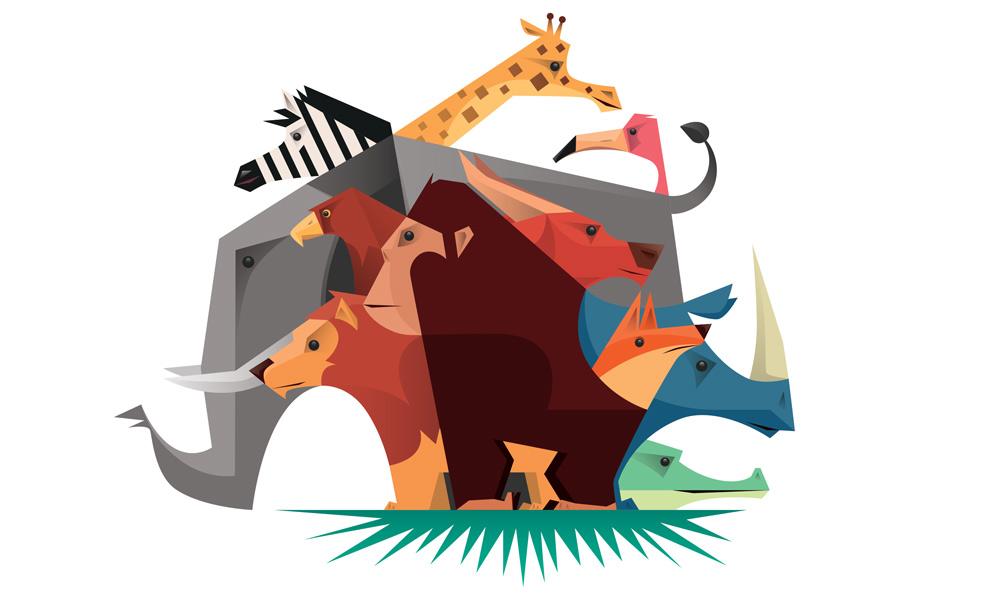 Women such as Maria Sibylla Merian (1647-1717), naturalist, explorer and one of the pioneers of modern entomology; Jane Goodall (1934), one of the first female primatologists and anthropologists to research chimpanzees and Wangari Maathai (1940-2011), Kenyan biologist and ecologist who received the Nobel Peace Prize in 2004, will be the protagonists of this storytelling activity which will take place on Saturday 11th November at Casa de Fieras in Retiro Park in Madrid.
"The aim is to tell stories about women who are examples to follow, but who, except in Goodall's case, are somewhat unknown in society", points out the lecturer who will be in charge of telling these stories to the young children, Daniel Marías Martínez, a lecturer from the department of Humanities: History, Geography and Art at the UC3M. "Paying attention to children should be a priority for those who are concerned with these issues in one way or another and it is important to look for different ways of touching their hearts", he adds.
When choosing these researchers, it was ensured that they were current and historical cases, as well as different geographical origins and different subject matters, in order to illustrate different ways of helping towards the preservation of nature. From these women, "I will highlight the passion and love they give off, as well as the fact that they were powerful elements of transformation and improvement" points out Daniel Marías.
What's more, this researcher will also be giving a talk aimed at the general public on this subject, entitled "Female scientists and defenders of Nature", which will take place on Wednesday 14th November at 19:00 in the Performance Hall (Salón de Actos) of the Public Library Eugenio Trías in Retiro Park. This talk will be focusing on Jane Goodall (1934), Wangari Maathai (1940-2011) and Vandana Shiva (1952).
The Madrid Science Week is an event for scientific dissemination and the participation of citizens organised by the madri+d Foundation for Knowledge, and is an event the UC3M has collaborated on for more than a decade. This event offers the public the opportunity to get to know first-hand the work that scientists carry out, their research, motivations and efforts.
Useful information:
Title of the activity: Storytelling: Women, science and nature (Cuentacuentos: Mujeres, ciencia y naturaleza)
Venue: Public Library Eugenio Trías. Casa de Fieras, Retiro Park
Address: Paseo Fernán Núñez 24. Madrid
Schedule: 12:00 to 13:00. Saturday 11th November
Reservation required: No. Free attendance until maximum capacity (40 people).
For more information: www.uc3m.es/semanadelaciencia2018