UC3M, among the best European universities in teaching excellence
According to the 2018 THE Teaching ranking
7/12/18
La Universidad Carlos III de Madrid (UC3M) is among the 75 best universities in Europe for its teaching quality, according to the Times Higher Education Europe Teaching 2018. This new ranking, completely focused on teaching and learning in institutions, includes 242 universities from eight European countries.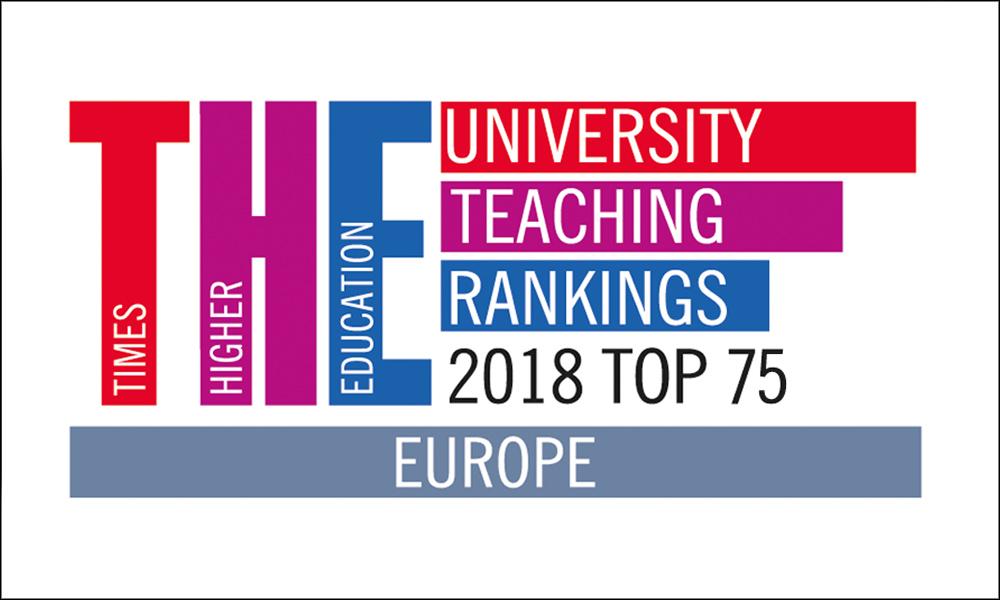 This international classification analyses the quality of higher education by way of 13 performance indicators revolving around four fundamental categories: engagement (the connection the university has with its students), resources (the institution's capacity to effectively provide teaching), the results obtained (the reputation of studies, skills development and graduation rates) and the learning environment (the gender balance among students and academic staff).
This ranking takes into account the results of the European Survey of THE Students, which was carried out on more than 30,000 undergraduates in ten countries and considers 7 of the 13 indicators from the ranking. In this sense, it deals with some essential questions related to teaching quality, such as interaction with teachers, professional development opportunities and the quality of university facilities.
The assessment of UC3M students on the different questions of this survey is above average for Spanish universities. For example, on the question "If you could start again, would you choose this university?" UC3M students scored 9 out of 10, whilst the Spanish average is 7.3. Something similar happened on the question "If a friend or family member was planning to go to university, according to your experience, how likely is it that you would recommend your university?" for which UC3M's score was 8.7 whilst the Spanish average is 7.4.
A classification based on diverse metrics
The data used to develop this ranking has come from a range of sources: the universities themselves, their web sites, bibliometric databases, reputation surveys, official statistical institutes and the ministerial organisations of different countries.
This ranking has been presented at the THE Teaching Excellence Summit, which takes place in Glasgow (Scotland), from 10th to 12th July. Its metrics have been designed, according to THE, in order to answer the most common questions asked by students and their families when making a decision about something as important as who to trust with their education.
Phil Baty, Editorial Director of global rankings at Times Higher Education (THE) said: "While teaching is perhaps the single most important mission of any university, no other international ranking focuses entirely on teaching and learning, placing student needs at its very heart. This initiative is an important world first, offering a much-needed fresh perspective on excellence in higher education."
Further information:
THE's top-ranked European universities by teaching excellence