The Moot Madrid celebrates its tenth anniversary
UC3M organises this international competition of arbitration and commercial law
4/16/18
The tenth edition of the International Competition of Arbitration and Commercial Law (Moot Madrid) starts today. It is co-organised by the Universidad Carlos III de Madrid (UC3M) and the United Nations Commission on International Trade Law (UNCITRAL). The inauguration will take place at 18:30 in the Aula Magna at the Getafe campus, when the top award from the previous edition of the competition will be awarded.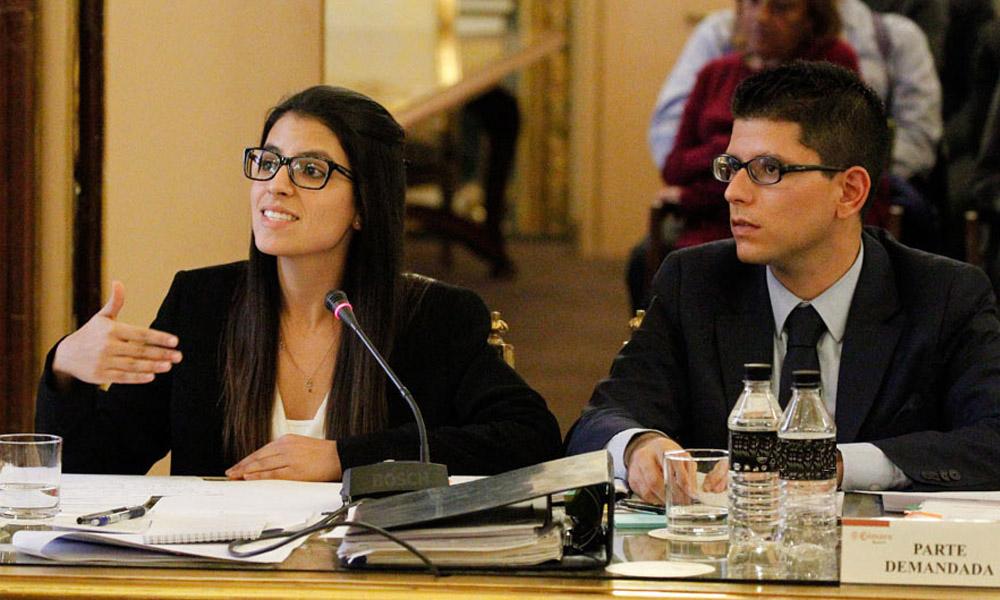 Moot Madrid 2018 takes up the challenge of supporting the training of future lawyers who are faced with an increasingly globalised work environment. More than 20 teams from 11 countries are taking part in this latest edition, which will take place from the 16th to the 20th April.
The Moot consists of 55 hearings, which will take place in 13 different locations, including in the offices of the collaborators, and more than 160 judges will take part. The aim is to develop knowledge of the uniform law texts, increase the use of commercial arbitration and encourage the use of Spanish in international transactions among future lawyers.
Claim and Response
The Moot Madrid participants have been working on the case they will put forward at the competition since November. Based on this text, prepared by the Commercial Law professors at UC3M and external collaborators, the future lawyers have drawn up a statement of claim and response.
After this written phase, the oral phase begins on the 16th April. In this phase the participants test their oral skills and qualities in the preliminary rounds. Each team will compete up to four times against different opponents, alternating between complainant and defender. The university teams with the best scores in the preliminary rounds will pass to the knockout rounds and only two will face each other in the final.
The winner of this tenth edition will be decided by three internationally prestigious judges: Deva Villanúa, member of the Commission on Arbitration of the International Chamber of Commerce (ICC), Guido Carducci, member of the International Chamber of Commerce Commission in Paris (ICC), and Martín Doe Rodríguez, senior legal advisor in the Permanent Court of Arbitration in The Hague.
This event is sponsored by the Court of Arbitration of Madrid, the Chamber of Commerce and Industry, and KPMG, and is in collaboration with the Association of Mooting Culture (ACMEY, in Spanish) and the Spanish Club of Arbitration (CEA, in Spanish). It is also supported by the following law firms: Baker & McKenzie, B. Cremades y Asociados, Clifford Chance LLP, CMS Albiñana & Suárez de Lezo, Cuatrecasas, Gonçalvez Pereira, DLA Piper, Garrigues, Gómez Acebo & Pombo, Pérez-Llorca, Ramón y Cajal Abogados, Roca Junyent and Uría Menéndez.
Further information: http://www.mootmadrid.es/2018/