"Law plays a fundamental role in environmental issues."
María Dolores Sánchez, UC3M CONEX Researcher
5/31/17
María Dolores Sánchez Galera (Valencia, 1976) researches at the Universidad Carlos III de Madrid Pascual Madoz Institute for Territory, Urban Planning and the Environment, under the umbrella of the CONEX program. Her work focuses on the elements and mechanisms of legal science for legislation about sustainability and environmental policies. She received her Ph.D. from the Sant'Anna Graduate School in Pisa, and specializes in Comparative Public Law. After the recent G-7 Summit in Taormina, and just days ahead of World Environment Day on June 5th, she offers us her vision about the importance of integrating legislation and administration at all adjudicative levels of governance (local, regional, national and European) to give this field a scope of relevance and priority comparable to that of social welfare policies.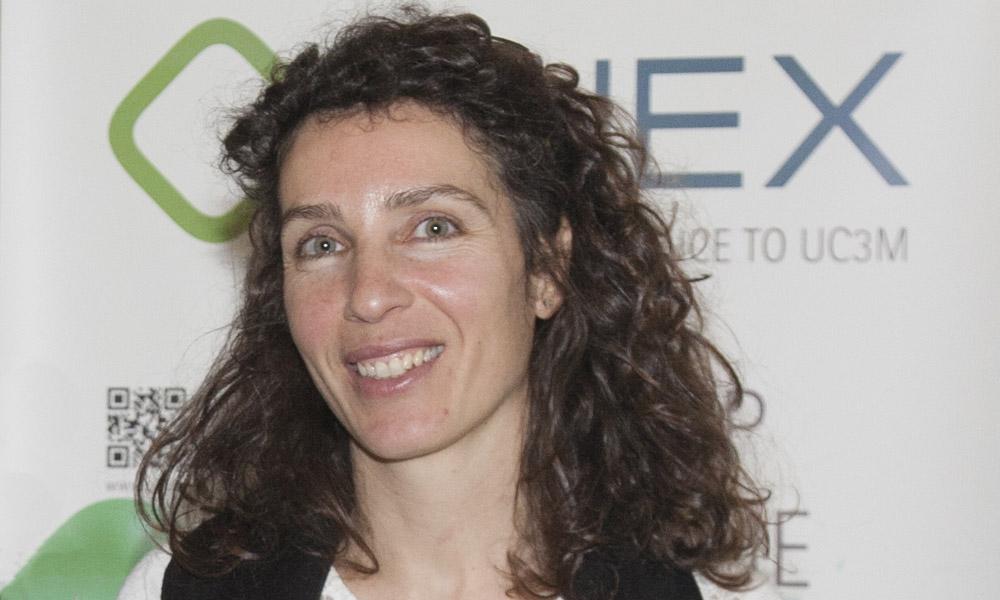 What is the goal of your research?
My work intends to delve into the process of European transition towards "sustainability" through the regulatory and conceptual analysis that underlies this model.
Are you thinking of focusing on any aspect in particular?
Through this study, I am analyzing how this model has influenced energy policies in Spain and Italy. Understanding the effective commitment of the EU in this process is important. In Spain and Italy, in particular, more than in many other European countries, EU policy has determined the construction of a substantial regulatory policy on environmental law and even an "environmentalization" of energy policies. It has also promoted and reinforced the effective fulfillment of many of the objectives and political commitments of this European Union environmental policy.
What traits have defined this European environmental policy?
EU environmental policy has been ambitious since its start and has infused an ecological ethic into two legal systems where it did not exist, and Spain (in the Spain – Italy pairing) bears the brunt of this. Today, the policy of European sustainability is represented by a successful system of fighting climate change and of energy policy that has caught the attention of other world powers. However, we have a long way to go to be able to achieve a true transition, which must involve more than energy policy. Society as a whole must confront the biggest challenges. Although law is fundamental in all of this process, education is a big challenge. This is why, from the legal point of view, I also want to tackle educational policy.
What does sustainability mean within the context of your project?
Sustainability was born as an inclusive, flexible and at the same time elusive concept. This might be a strong point for a concept that is multidimensional and constantly evolving. Sustainability, as it is presented by the United Nations in the Millenium Development Goals and in the marvelous Agenda 21 initiative, with great environmental ambitions, is not the "sustainability" that the United Nations presented in 2015, encapsulated in the "Transforming the World" agenda and in the 17 sustainable development goals (SDGs). Today, without having lost its essential ecological component, sustainability is oriented towards aspects that integrate a greater struggle for social equity, economic justice, the difficult situation of urban realities, and an awareness of the need to increase the legitimacy of other kinds of governance and the defense of the interests of states, international organizations, non-governmental organizations, companies, indigenous communities, establishments and civil society in general.
What motivated you to carry out research on this issue?
From the beginning of my academic life, I have been interested mainly in three things: the environment, education and culture, and social policies. In sustainability, lacking specific prescriptive content, I have found a sector that, despite its flexibility and trivialization, which threaten to change it into rhetoric, is very stimulating for a jurist precisely because it is difficult to define it in regulations. Also, dealing with a notion that is not exclusively legal allows me to address subjects that stimulate a multidisciplinary dialogue I consider essential for practicing science in any field today.
You were educated at universities in Spain, Scotland and Italy. Are the legal realities of these countries very different on this subject?
Yes. The United States and the Netherlands have also been important in my academic education. Obviously, each of these countries has its own way of treating this subject from the legal point of view. The Scottish legal system has the virtue of being a mixed system of common and civil law (like Quebec, South Africa and Louisiana). Spain and Italy are two continental systems of Western legal culture that are rooted in Roman law. This is also true of the Netherlands. Of course, thanks to the process of European integration, all these countries have had the chance to harmonize and become part of the process of building a common European project that has accepted the model of sustainability to a smaller or greater degree despite all its shortcomings and current challenges. There are countries like Germany and France which have more advanced regulations. The German model, with its laws about energy transition, is gradually renouncing nuclear energy and makes it possible for renewable energy to have a favorable legal framework, thus bettering countries like Spain and Italy. The U.S.A., meanwhile, represents a model of legal culture which has always influenced science in general and environmental issues in particular, given that environmental justice was born there.
What are the main challenges, from the legal perspective, of including sustainability and the environment in the political agenda in a period when leaders of powers like the U.S.A. call into question the Paris Agreement and the impact of mankind on the environment?
Some states like California have very advanced laws with regard to the environment and the climate. But now, with the arrival of Trump and internal economic interests, we don't know what will happen with the transatlantic treaty on trade and investment between the United States and the European Union, a treaty that, to date, Trump has shown no interest in. I think the main legal challenges are focused on responding to social changes that require regulation, a legal framework. Urban planning, for example, because of the great role that cities have in the transition towards sustainability, is a big challenge. So are the mobility and education of civil society and local governments for access to governance, information and justice. Technology is already within our reach, as is legislation, but there is a lack of specific regulations in some sectors to legitimize needed changes in education and social behavior regarding energy and citizens' relation to sustainable mobility. Recently, I spoke about the challenges facing the European environmental political agenda at the Ministry of the Presidency's Center for Political and Constitutional Studies. I mentioned challenges that are linked to a political agenda full of uncertainties that exist on a global scale. The increase in "populist" movements in politics, problems linked to international security and migratory flows continue to be unavoidable problems that burden the agenda.
What methodology do you apply in your research?
I am a jurist who does not lose sight of a model for practicing science on an interdisciplinary level. I allow myself to be influenced by other sciences and sectors, although sometimes it is not easy. It is inevitable in the issues I deal with.
What results do you hope to obtain with this project?
I have several articles published in Spanish and European journals, in Spanish, English and Italian. I have the (guarded) ambition to write something more committed from the scientific point of view: a study devoted to the great challenge of education and sustainability, from a predominantly legal perspective, without forgetting the interdisciplinary nature of the subject matter.
What advantages does researching this issue under the umbrella of the CONEX program have?
Freedom, I think, above all else. I have no teaching load for the three years that the project lasts, and this allows me to devote myself to my research one hundred percent. As a Spaniard who was outside of Spain for 20 years, I've had the opportunity to return to this country as a researcher and benefit from a university environment such as the Carlos III offers. In particular, I've had the chance to improve thanks to the quality of the Department of Public State Law, which I have joined, and the members of the Pascual Madoz Institute, which is a national leader in these topics.
World Environment Day will be celebrated on June 5th. What do you think are the main environmental challenges and how can they be addressed effectively from the field of law?
Law plays a fundamental role in these issues. From the legal point of view, the most important aspect that sustainability presents with regard to the environment is the proactive nature of its existence. Environmental law has always had a defensive character. It is time for the change of model that legislation is embracing on all its levels of governance to move ahead, in order to legitimize and cause changes in social awareness. These changes are the most important for engendering a culture of transition towards sustainability that is imbued with a profound ecological ethic.
The CONEX (CONnecting EXcellence) program has the support of the European Union (FP7 Marie Curie Actions, subsidy agreement no. 600371), the Ministry of Economy and Competitiveness (COFUND2014-51509), the Ministry of Education, Culture and Sports (CEI-15-17) and Banco Santander, through Santander Universidades.