Máster on line en Derecho de Familia y Sucesiones Internacional
Máster on line en Derecho de Familia y Sucesiones Internacional
Opening II Edition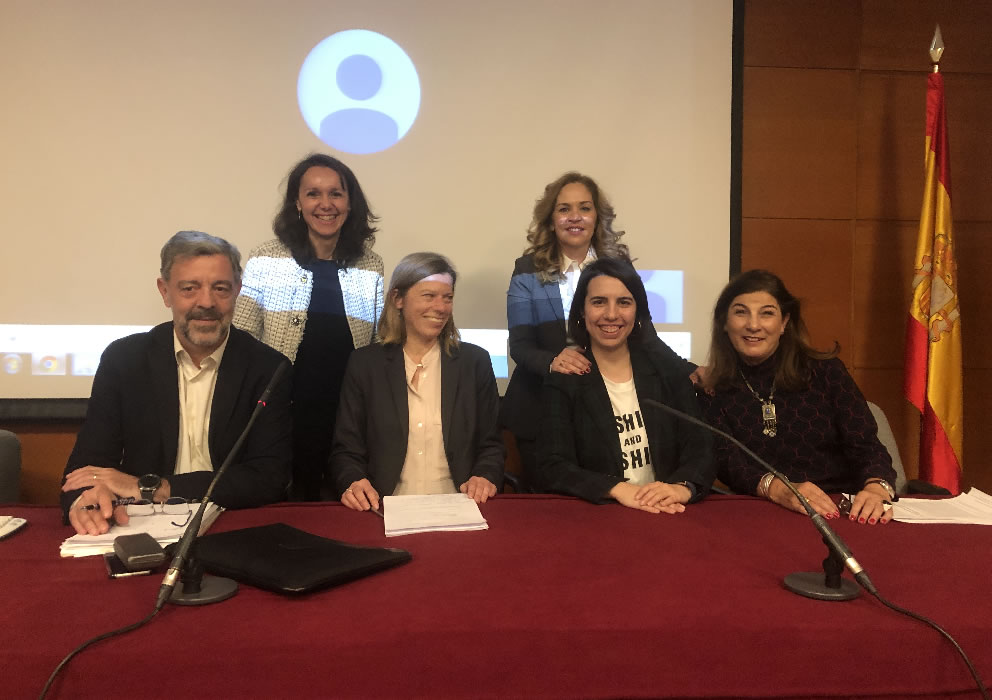 At the opening of the second edition of Especialista en Derecho de Familia Internacional have been attended by representatives of associations that collaborate with the program.
From left to right: José Luis Ferrer-Sama (AEAFA), Adriana de Ruiter (ASIME), Almudena Alvarez (AIJA) and Charo Mariscal (EWLA). Isidro Niñerola, UIA finally could not enter via video link from London.
Javier Carrascosa González
This year, Javier Carrascosa González, Professor of Private International Law at the University of Murcia, gave, masterfully, as only he can do, the inaugural class of the course "