UC3M is working on transferring the general principles and demands, both national and European, to its own regulative framework or institutional rules. It will take into account the great variety of legislation, rules and practices that determine the profesional development, organization and work conditions of careers in R +D.
For their part, researchers will follow established ethical practices and basic ethical principles in line with their particular discipline, as well as those of national and sector-based Ethical Codes and of the UC3M.
Open Access Institutional Policy
UC3M is committed to an institutional policy of open access in order to secure files in the institutional holdings (eArchivo) of the university's scientific production and thus comply with the mandate of funding bodies (Horizon 2020 and, in Spain ,article 37 of the Law on Science ,Technology and Innovation).
http://www.uc3m.es/ss/Satellite/Biblioteca/en/TextoMixta/1371214251312/
Training Action: Estrategia de visibilidad de investigadores (Open Science)
A UC3M working group on Open Science, UniOS, has been set up as a support unit for researchers in all Open Science practices, but also as a working group, generating ideas and initiatives to promote open science in the University, especially in the European, national and YERUN context. UniOS is a cross-cutting group involving different University services and researchers.
Our University's goal is to achieve gender balance at all staffing levels. To this end, it is based on an equality opportunity policy that begins with recruitment and includes all subsequent career stages, without neglecting criteria of quality and competence. Both the selection and evaluation committees are composed with an adequate gender balance.
The UC3M II Strategic Equality Plan is focused on the following key performance areas:
KPA 1. Awareness, communication and training in equality
KPA 2. Access, promotion and professionla career
KPA 3. Reconciliation and co-responsibility
KPA 4. Teaching and Research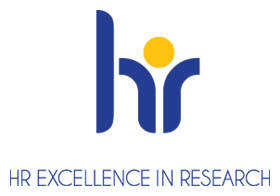 Correo de contacto:
hrs4r@uc3m.es