Plan renove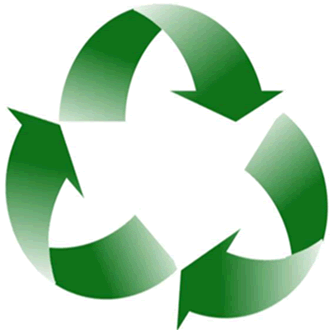 El proceso de RENOVE es uno de los más importantes que lleva a cabo el Centro de Atención a Usuarios. El objetivo de este plan, y siempre dependiendo de los presupuestos anuales, es la renovación del equipamiento informático más obsoleto de los departamentos y servicios de la Universidad Carlos III de Madrid.
Durante los años 2017-2020 se renovarán los procesadores comprendidos en este umbral:
Duales de Primera Generación:
Intel 2140
Intel U4100
Intel Core Duo, Intel Core 2
Pentium Dual Core
Intel PIII Xeon
AMD Atlhon 64 X2 Dual Core
Todo equipo que presente estas características y que no haya sido renovado en 2020, dejará de tener soporte.
Equipo Base WINEC MOD. INTEL I7-9700 A 3 GHZ :
Monitor Philips 243V7 - Monitor LED - 24" (23.8" visible) - 1920 x 1080
Full HD (1080p) - HDMI, DVI-D, VGA – altavoces - Low Blue Light Mode

- Procesador Intel Core I7 9700 a 3 GHz - 8 núcleos - 8 hilos - 12 MB caché
- LGA1151 Socket
- Chipset: Intel® B365 Express Chipset
- Memoria: 16 Gb DDR4 2666 Mhz. 4 x zócalos DDR4 DIMM a 1,5V para un máximo de 64 GB de memoria
- Disco duro de 500 Gb M.2 PCI Express 3.0 x4 (NVMe)
- Lector de tarjetas interno con Bluetooth y DNI electrónico
- Procesador gráfico integrado: 1 x puerto D-Sub, 1 x puerto DVI-D, 1 x HDMI port
- Comunicaciones: Tarjeta de Red 10/100/1000
- Teclado Cherry Smart Card Keyboard
- Teclado - USB - 105 teclas - negro
- Ratón Cherry óptico con cable conexión USB
- Interfaz de almacenamiento: 1 x M.2 connector (Socket 3, M key, type 2242/2260/2280 SATA and PCIe x4/x2 SSD support), 6 x conector SATA 6Gb/s, Soporta RAID 0, RAID 1, RAID 5, y RAID 10
- USB: 6 x USB 3.1 Gen 1 ports (4 ports on the back panel, 2 ports available through the internal USB headers), 6 x puerto USB 2.0/1.1 (2 puertos en el panel posterior, 4 puertos disponibles a través de los conectores USB internos)
- Panel E/S Trasero: 1 x puerto teclado / ratón PS / 2, 1 x puerto D-Sub, 1 x puerto DVI-D, 1 x HDMI, 4 x puertos USB 3.1 Gen 1, 2 x puerto USB 2.0/1.1, 1 x Puerto RJ-45, 3 x audio jackss
- Sistema Operativo: Microsoft Windows 10 Enterprise 64 bits (Inst. y actualizado con la licencia Campus de la UC3M)
- Factor de forma: Torre convertible; 175x370x410 mm. (Ancho x alto x fondo)
- Garantía: 4 años in situ
El equipo es MODULABLE por lo que el precio es proporcional a la disminución o aumento de las OPCIONES.

Equipo Base 2020: Monitor Multimedia.
Equipo Base 2020: Doble Pantalla.
Equipo Base 2020: Monitor Multimedia mas grande.
Equipo Base 2020: Monitor Videoconferencia.
Recuerda que debes validarte en Campus Global con tu cuenta corporativa.
Situación Actual: Arrancará en el segundo semestre de 2020
Presupuesto: 21.120€
El presupuesto será repartido entre los servicios con parque informático más obsoleto.
Renove PDI y carga docente
Situación actual: Celebrado Consejo Informático el pasado 16 de Marzo. En estudio del parque informático y planificación de reparto con los representantes de cada departamento.
Presupuesto a repartir entre todos los departamentos:
Carga docente: 11.490€
Renove: 11.490€
Ampliaciones y reposiciones (orgánicas): 25.520€
Situación Actual: En estudio.
Presupuesto: 8.500€
Support
Centro de Atención y SOporte