Noticias
Camina para sentirte mejor, de manera relajada y distendida, en grupo y con personal técnico-deportivo que te acompañará para marcar el itinerario y el ritmo. Todos los lunes en Leganés y los jueves en Getafe de 15:30 a 16:00.

Haz una pausa y disfruta de 15 minutos de estiramientos y ejercicios suaves. Todos los martes en Leganés y los miércoles en Getafe a las 11:30h.
Be a DAPer: An Active and Participative Athlete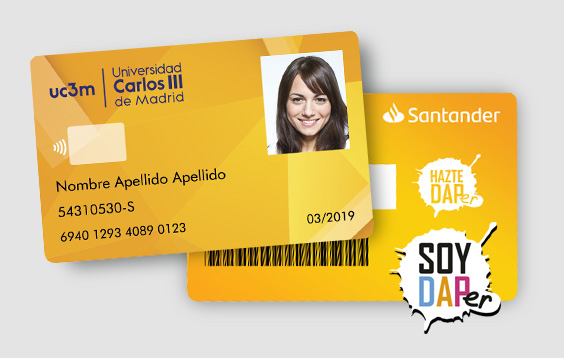 Connect your Tarjeta Universitaria TUI (University Card) to the Sport, Activities and Participation Service (Deporte, Actividades y Participación) and you will receive discounts when you register for sport activities, workshops, trips, etc. along with enjoying many other advantages in your university life.