Excelsior! The Legacy of Stan Lee and the Marvel Universe
Excelsior! The Legacy of Stan Lee and the Marvel Universe
Location

Aulas de Casa del Lector. Paseo de la Chopera, 14 (Madrid)

Date

1, 8 y 15 de febrero de 2019 a las 19:00 h.

Credits

6 horas (Condiciones - crédito optativo )

Users

Students
Curso en inglés que examina la obra y el legado cultural de Stan Lee y Marvel Comics. Se necesita un nivel medio-alto de inglés.
Profesora: Karen Secrist, PhD.
From the Fantastic Four to the Incredible Hulk, from Spider-Man to the Black Panther, the iconic characters that Stan Lee (1922-2018) helped to create/co-created revolutionized the comic book industry by humanizing superheroes that coexisted in the same Marvel Universe.
This course, to be presented over three sessions at Madrid's Casa del Lector, examines the immense impact that this legendary writer, editor and comics publisher had on American popular culture. It is designed for students who are interested in utilizing popular culture as a tool for critical analysis, broadening their knowledge of American culture and improving their English skills.
Se necesita un nivel medio-alto de inglés.
Read more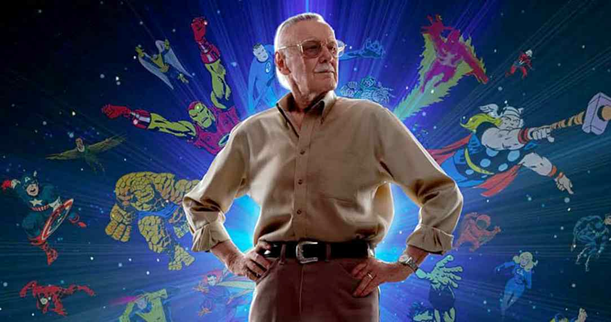 Price
CÓDIGO DE ACTIVIDAD - FGSR0029 (POR FAVOR, ESCRIBE ESTE CÓDIGO EN TU PASAPORTE)
PARA PODER PARTICIPAR EN LA ACTIVIDAD ES IMPRESCINDIBLE RELLENAR PREVIAMENTE ESTE FORMULARIO DE INSCRIPCIÓN. DEBES ESTAR IDENTIFICADO CON TU CUENTA UC3M PARA PODER COMPLETARLO. COMPLETAR ESTE FORMULARIO NO DA DERECHO A RESERVA DE PLAZA EN LA ACTIVIDAD. EL ACCESO Y CONDICIONES DE ACCESO A LA ACTIVIDAD SE INDICARÁN A CONTINUACIÓN. PUEDES REVISAR TODA LA INFORMACIÓN DE CÓMO UTILIZAR TU PASAPORTE AQUÍ.
Precio: 57 €.
Actividad Pasaporte Cultural

Difundida en colaboración con el Servicio de Aula de las Artes del Vicerrectorado de Comunicación y Cultura de la Universidad Carlos III de Madrid.
El sellado del Pasaporte se realizará por personal de la Casa del Lector - Fundación Germán Sánchez Ruipérez.
El sello pasaporte se pondrá "exclusivamente" una vez finalizada la actividad, si se ha asistido completamente a la misma.
Para la realización de esta actividad no es necesario poseer el Pasaporte Cultural.