Curso: Critical Digital Literacy and Fake News: Defining Good Citizenship in the Information Age
Curso: Critical Digital Literacy and Fake News: Defining Good Citizenship in the Information Age
Location

Casa del Lector. Pº de la Chopera, 14. Madrid.

Date

19 de mayo, 26 de mayo, 2 de junio a las 12:00 h.

Credits

3 sello Pasaporte Cultural (Curso completo)

Users

Alumni / Former students, Students, Administration Staff, Teaching Staff, General public
Nace de la colaboración entre el International Institute y Casa del Lector con el objetivo de acercar a nuestros usuarios actividades en inglés.
Digital literacy is widely accepted as a fundamental first step in the education and development of 21st century citizens.
But a crucial component of digital citizenship is the critical capacity to recognize what content is trustworthy, and what content is "Fake News."
Critical digital literacy shows users how to consume content critically by identifying issues of bias, prejudice, misrepresentation and trustworthiness.
This workshop, an endeavor of the American Cultural Studies program at the International Institute, will examine these terms and the debate surrounding them, and then introduce strategies and approaches parents, educators, and concerned citizens can take to ensure that current and future generations learn how to navigate and produce digital media responsibly, ethically, and critically.
Read more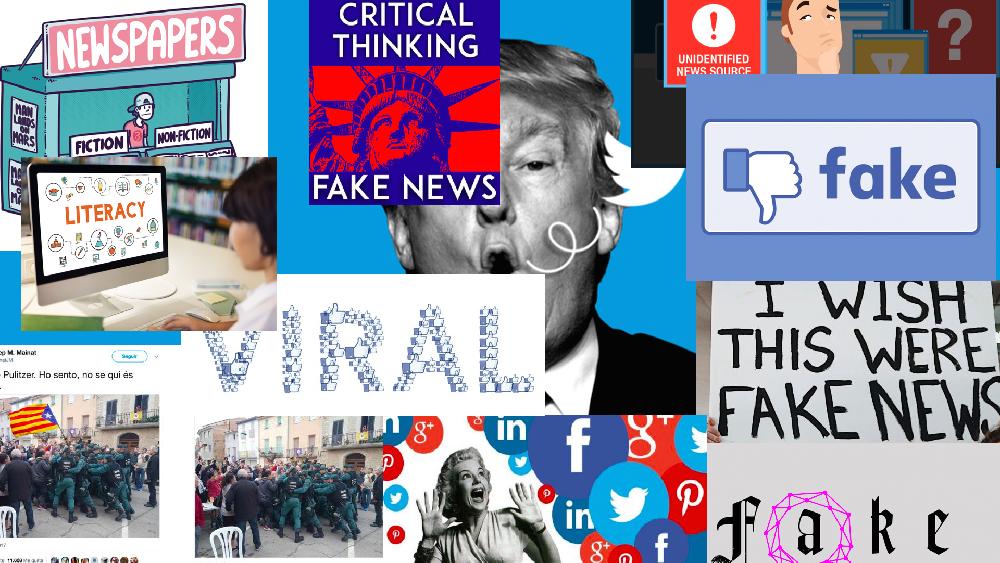 Actividad Pasaporte Cultural

La asistencia a la actividad será reconocida con 3 sello Pasaporte Cultural.
Difundida en colaboración con el Aula de las Artes de la Universidad Carlos III de Madrid.
El sellado del Pasaporte se realizará por personal de la Casa del Lector - Fundación Germán Sánchez Ruipérez.
El sello pasaporte se pondrá "exclusivamente" una vez finalizada la actividad, si se ha asistido completamente a la misma.
Para la realización de esta actividad no es necesario poseer el Pasaporte Cultural.