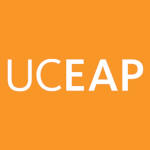 C3IS and UCEAP launch "The Summer Physics Program" a new STUDY ABROAD PROGRAM in Physical Sciences
A group of nearly 50 students from the University of California will study for 8 weeks at UC3M next summer in an intensive course in Physical Science under the University of California study plan. With this course students will be able to validate an academic year of this subject in their study plan.
The Summer Physics Program will be taught by UC3M professors who have specifically tailored the study plan to the US Physical I and Physical II program of the University of California's Physics Department.
Students will reside at the "Gregorio Peces-Barba" College on the Getafe campus and classes will take place between the Getafe and Leganés campuses. In addition, during the two months of the course, the students will have cultural activities and excursions on weekends organized by the Carlos III International School to offer them also a complete immersion in the Spanish culture.