Elena Spadini (Cohort 2020-2022)
I really loved the two years I spent in the MEDEG program. I am particularly grateful for the network that the program has given me. Being surrounded by great professors and driven students was really inspiring and pushed me to make the most of the two years. Having studied Economics in my undergraduate, I really enjoyed getting a deeper understanding of the development side of it. The close relationship we had with the professors was really invaluable. They were always very supportive in terms of helping us with courses and the thesis, and they were very engaging in class.
My first experience in research was during a part-time internship in the second year of the program (which I found out about through the MEDEG network), which was a great stepping stone for my current job as a Project Manager in Uganda. I currently work on an academic research project for a team of professors based in the U.S. and am primarily responsible for coordinating the data collection part of the project. I plan to continue conducting research in development, labour, and environmental economics either in academia or in international institutions. MEDEG was a great experience for me and helped me kickstart my career in research. I highly recommend it if you are passionate about development and want to combine this with solid quantitative skills and critical thinking.
David Sarasa Flores (Cohort 2020-2022)
The UC3M Master's Programme in Economic Development and Growth and the double degree programme at Lund University have undoubtedly been a fruitful and enriching experience in all respects. High-level quantitative training from both macro and micro perspectives during the first-year programme in Madrid, and a more thesis-oriented focus during my stay at Lund University. Regarding the first year, in my experience, the programme provides very useful tools that bring the student closer to the world of research and to the impact of public policies from an academic perspective. Overall, I am very grateful to the entire teaching team and the professional opportunities they have provided.
I was fortunate enough to start my professional career at the Bank of Spain as a Research Assistant in the Public Sector and Fiscal Policy Department after completing the Double Master's Degree, where I acquired invaluable quantitative skills from high-level researchers and from the perspective of the Eurosystem and the collaboration with the European Central Bank and the Spanish Ministry of Economy. Thanks to this experience and the MEDEG programme, I was lucky enough to be hired as a full-time economist at BBVA Research in Madrid, where I work in the Global Macroeconomic Scenarios Unit. Specifically, my work focuses on European fiscal policy, studying and applying debt sustainability analysis methodologies and conducting research on related topics. A fantastic place to work from both a macro and micro perspective in the private sector.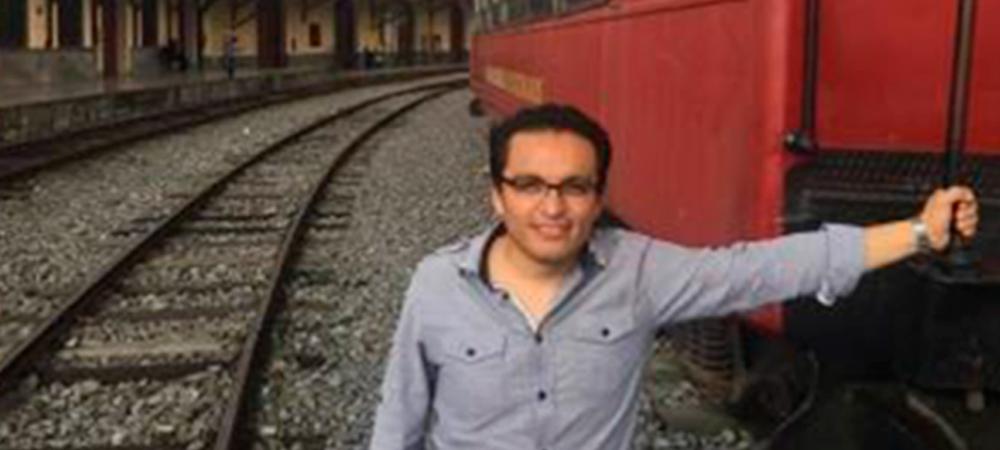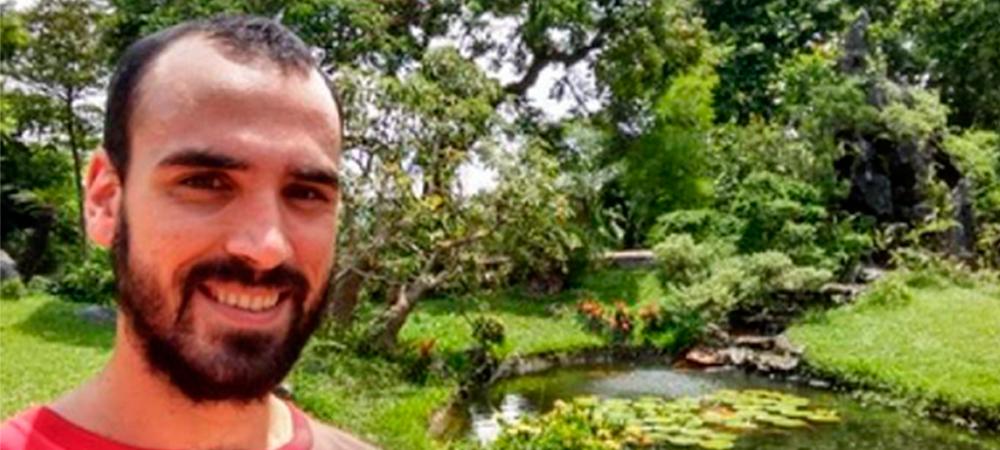 The Master´s Program in Economics Development and Growth of the Carlos III University, was an outstanding experience in all senses: the fields of Economic knowledge are taught in a high level, also this Program is very practical and useful in professional life. Furthermore I shared with classmates from many countries around the world.
Doubtlessly my best Academic experience in the Program was do my Master's Thesis, because I applied Microeconometrics knowledge, I evaluated the impact of the rehabilitation project of the railroad in Ecuador, and how it helped improve the socio economic situation of people living of this business. This research has been regarded an excellent example of progress and development in my country, and have been published in the indexed Economics Magazine of the Central Bank of Ecuador in this web page https://www.bce.fin.ec/cuestiones_economicas.
After completing the Master in Development and Economic Growth, I was accepted in a Malaysian educational NGO based in Kuala Lumpur. The knowledge of quantitative analysis acquired in the Master's was determinant to develop my job by analysing the impact of the developing programs and managing the large databases gathered from the community centres spread all over the country.
Here, I contributed with the organisation's target of educate and empower underserved communities in Malaysia and break the cycle of poverty. In exchange, I have not only gained professional experience, but also a huge personal insight for living in a country with a culture so different to the western.
From June to September, 2016 I worked as intern at Space Applications Section (SAS), Information & communications Technology and Disaster Risk Reduction Division (IDD) in UN ESCAP located in Bangkok, Thailand. In the division, I worked on writing "Procedural guidelines for natural hazards in Asia and the Pacific" that aimed to address what spatial data are critical before and after different types of natural hazards. ESCAP, as a regional commissions of UN, helps regional cooperation between countries in Asia and the Pacific in terms of social development, environment, trade, disaster management and etc. In this context, the paper I worked on urges the importance of sharing spatial data between countries to mitigate disasters prevalent in Asia and the Pacific.
In addition, while working at ESCAP, I saw how diverse people with different backgrounds cooperate each other to contribute to building better world. It was genuinely valuable experience to work with them and see their passion in what they are currently up to. Thanks to thoughtful advices from UN people at ESCAP, I could have an insight on my role that I possibly can have in the future as an economist and clearer picture of myself dedicating to UN charter as well.
I currently work as a consultant in the Decent Rural Employment Team at FAO. I conduct research on decent rural employment issues and contribute to the development and dissemination of knowledge material. My main research topics are youth employment opportunities in agriculture and the rural economy and the migration-development nexus in rural areas.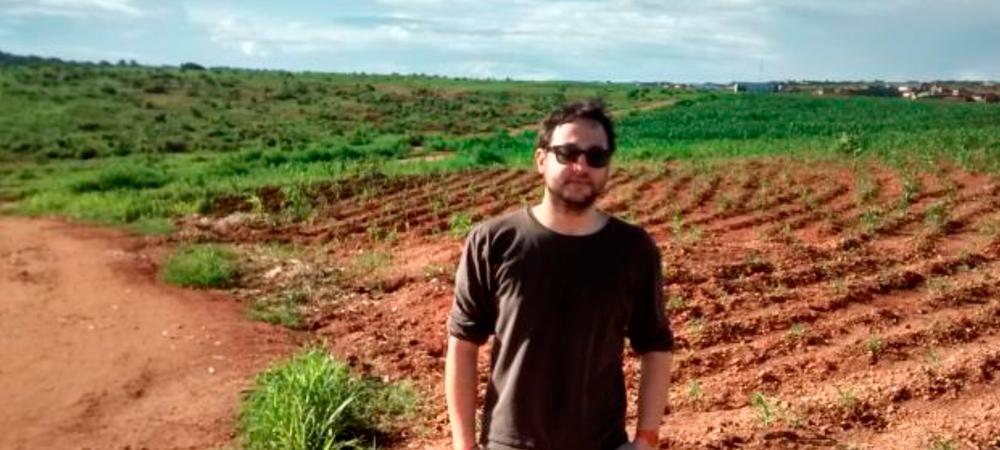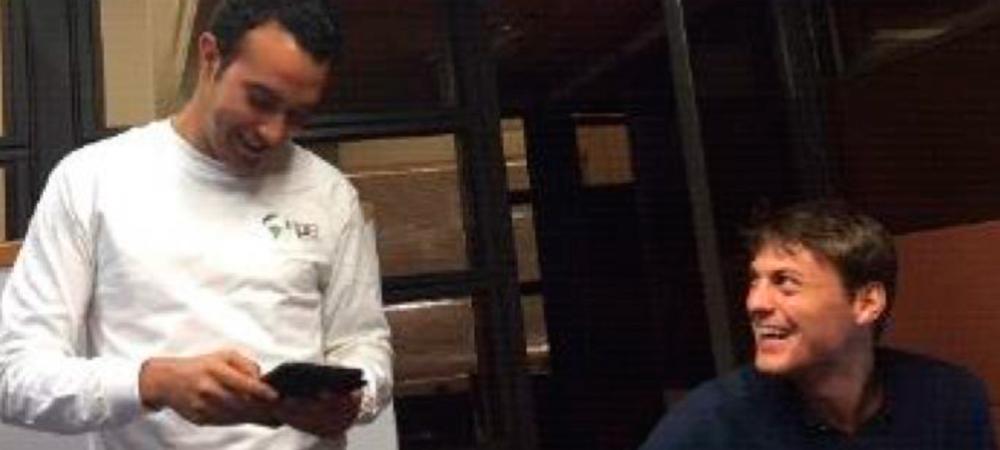 International Labour Office in Geneva
Is an intern at the International Labour Office I get to work in many different fields. I assist in the implementation of the activities of the Sectoral Activities Department by analysing and drafting documents as well as compiling and conducting data analysis. I participate in regional and international conferences in other International Organizations and I assist in the implementation of country programmes. The MEDEG program has helped me to have a global understanding of many issues and how to be effective and efficient whilst managing tight deadlines.
However, one of the biggest benefits from having studied the MEDEG program is the close relations you develop with classmates whom not only become friends but also well prepared economists with whom I consult continuously.
After some years working at the International Labour Office in Geneva, MEDEG alumni Andrés Mella is now in Malawi.
There's so much work to do!
Julian is currently interning with IPA (Institute for Poverty Action) in Barranquilla, Colombia. He is based in a project on flexible microloans, currently implementing a baseline survey. The principal investigators of the study are Dean Karlan, Lasse Brune (both Yale University) and Xavier Gine (Worldbank). His tasks imply quantitative data analysis as well as field logistics.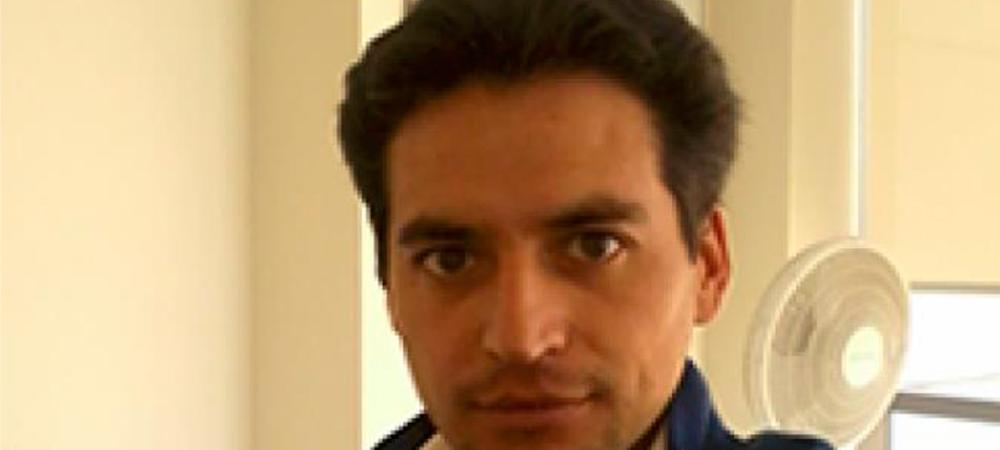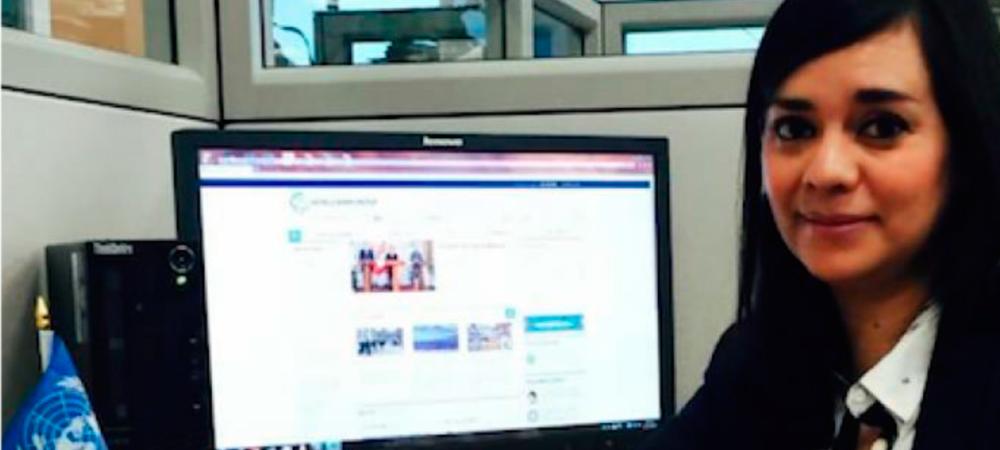 I am currently working for a governmental organization in Mexico and I am in charge of researching and conducting analysis regarding the development of the biggest urban area in Mexico, which is the Metropolitan Area of Valle de Mexico. This is a great opportunity for me to do research and also to take part into the policy decisions made at a State level. The academic formation that I received by enrolling in the MEDEG program has been really valuable in order to perform well in my job.
I found out that the courses and critical analysis enhanced in the program have been extraordinary tools to overcome the difficulties of the job. I believe that the most important strengths of the program are the international background that is has, thorough academic foundations and of course the high credentials that one gets, making from the MEDEG alumni very strong and competitive candidates not only in the Academia but also in the labour market for policy design institutions.
The MEDEG program gave me the opportunity to enter into one of the biggest international organizations aimed at ending extreme poverty and promoting shared economic prosperity. After I completed the MEDEG program, I was accepted as a Junior Professional Associate/Research Analyst at the World Bank under the Macroeconomics and Fiscal Management global practice. One of the main areas in which I am providing support is the macro monitoring of Mexico and Colombia. A key part of this exercise is to provide a deep analysis of the current macroeconomic view of both economies in order to assess the Bank's overall country performance.
Forecast analysis of the short-term economic growth is also provided as one of the principal inputs for the annual meetings of the World Bank. I am also co-leading some consulting services for the Mexican authorities focusing on policy options to enhance the quality of public spending.
As part of the Mexican subnational fiscal project, which aims to analyze the fiscal performance of sub-national entities, I am conducting different activities related to data management, econometric and research analysis. I am thankful to the MEDEG program because it provided me the academic tools to conduct academic research and policy evaluation through a variety of courses which exposed me to diverse issues in the international arena. The double degree awarded by two of the top European universities has expanded my view on development, giving me the opportunity to apply what I learned in my current responsibilities at work. The MEDEG program involves a strong combination of theoretical and practical knowledge, and has contributed to the formation of a new generation of economists committed to economic development.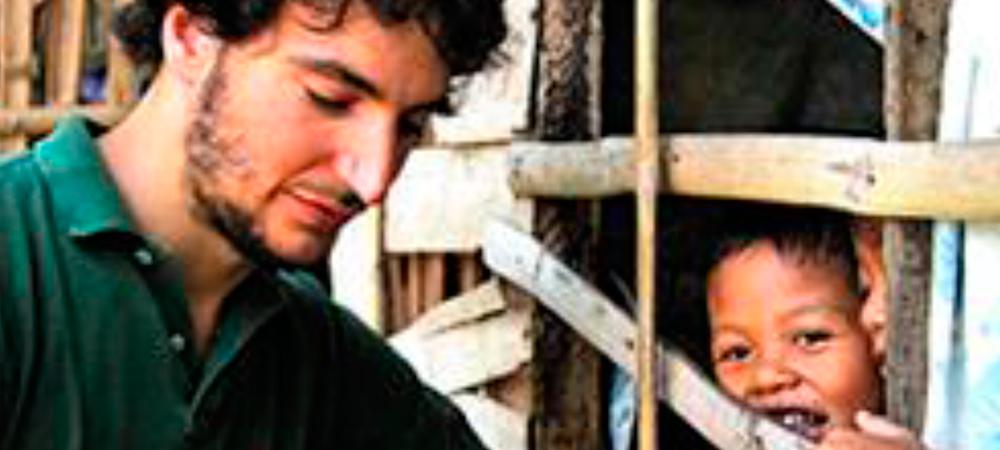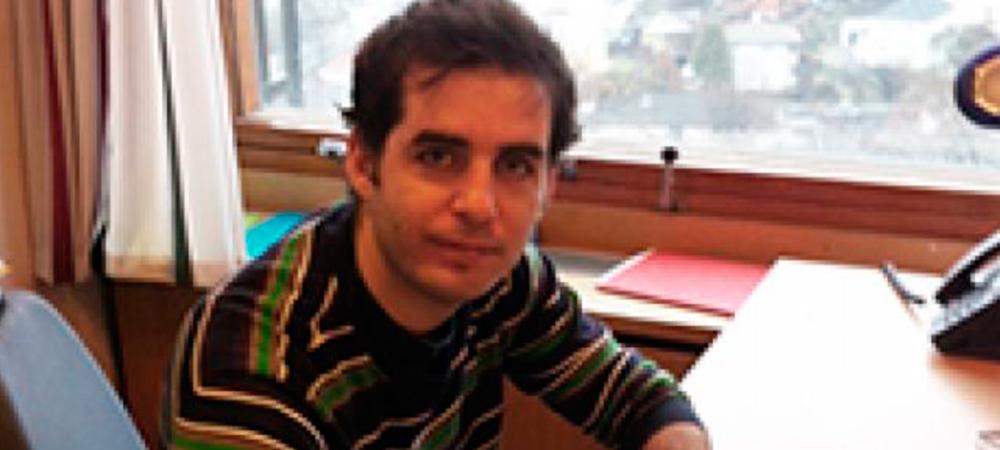 After a couple of short experiences with NGOs, thanks to the strong and solid academic background that the Master in Economic Development and Growth gave me, I started working as Field Researcher for Innovations for Poverty Action (IPA), an institution based at Yale University aimed at translating research into practical action through experimental and quasi-experimental impact evaluation methodologies. I hence had the opportunity to work under the supervision of Dean Karlan, one of the rock stars in development economics, and I spent 9 months in the Philippines contributing to a project measuring the impact of religion on the economic and behavioral development of ultra-poor Filipinos.
I then moved to Sudan working as Research Officer at the United Nations World Food Programme (WFP) where I am now involved in designing a randomized evaluation of a series of WFP projects all over the country focusing on the impact of resilience on the most vulnerable and food insecure groups of the population. The Master at Carlos III provided me with extremely robust technical tools that got me started on a career in the field of policy evaluation both at the academic and practical level.
MEDEG has been for me an enriching experience with its stimulating and rigorous program of study in two different European Universities with high academic standards and an excellent degree that gave me the preparation needed to go on to a Ph.D at the University of Oslo, where I am currently employed as research fellow at the department of Economics. One of the strengths of MEDEG is, in my opinion, the possibility to choose among many optional courses, which allows students to focus on a specific area related with economic development, taking advantage of and applying the knowledge acquired through the core courses.
The overall academic environment at both university was very rich and gave me the possibility of attending several seminars with prominent international scholars. The best things of the MEDEG, however, was the opportunity to get to know all the extraordinary people with different experiences, nationalities and backgrounds that shared with me this extraordinary experience. In these two years I established strong friendships as well as professional connections with both students and professors.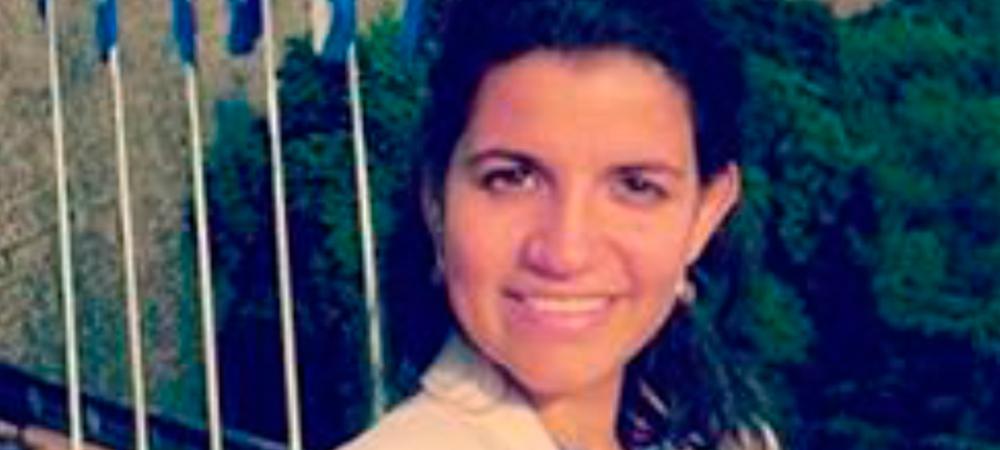 I am currently in my second year of the PhD in Global Studies at University of Massachusetts Lowell. I am interested in socioeconomic development issues and more specifically, in topics related to energy economics and global energy security. I am also working as a fellow research assistant at the university's Center for Wind Energy in a very engaging project about the manufacturing process of wind turbine blades. The project is a grant through the US National Science Foundation and wants to develop, among other things, a bio-based manufacturing process for the blades. I am specifically focusing on the assessment of the economic, societal and environmental implications of this new manufacturing process.
The Masters in Economic Development and Growth at Carlos III helped me develop some of the skills and the academic background required for engaging in the PhD program. I found the depth of the courses well suited for graduate level classes and specially the quantitative tools that were taught in the program, which I found very useful. Finally, being part of such multicultural master program and getting to know people from many different places was very motivating and a really enriching experience.
European Investment Bank, Luxembourg
Advisory Service Department, Municipal and Regional Unit
Coming from a non EU background and working at "The EU bank", the European Investment Bank may not seem the usual track. After completing the MEDEG program, I was accepted as a trainee at the EIB's Advisory Services department under the Facility of Euro-Mediterranean Investment and Partnership (FEMIP). Mainly, I am responsible for drafting a prefeasibility report on urban development investments in Mediterranean partner countries, taking a close look at their recent macroeconomic performance and drawing implications on the EIB's operations in that sector. A key part of this exercise is to conduct a supply and demand analysis to assess market gap for financing urban projects in FEMIP countries. This in turn should help the EIB to play an even larger role in the economic and social development of the region despite it being a turbulent time.
The MEDEG programme has been indispensable for such work experience after graduation. The double degree awarded by two highly academic reputable universities, Warwick university and Lund university and the cultural exposure have given me the right mindset to tackle challenging projects with confidence and the needed applied tools to perform my tasks on a daily basis. The right balance between theory and practice, microeconomics and macroeconomics is a highly desirable feature of the MEDEG programme. I was privileged to have been supervised by supportive professors who encouraged me to write my two dissertations on topics related to the Middle East and North Africa. It is a major advantage for my current position as I am bringing my knowledge on the complexity of economic problems of the region into my report.
The benefits of the MEDEG programme are not just confined to the academic side but are extended to the practicalities of working in a big organization and the high level of interpersonal skills demanded. The Ability to work independently and in teams, commitment, quick adaptability in new environments, and bringing forward new ideas are assets that were emphasized during the program and that shall be carried forward along the professional career.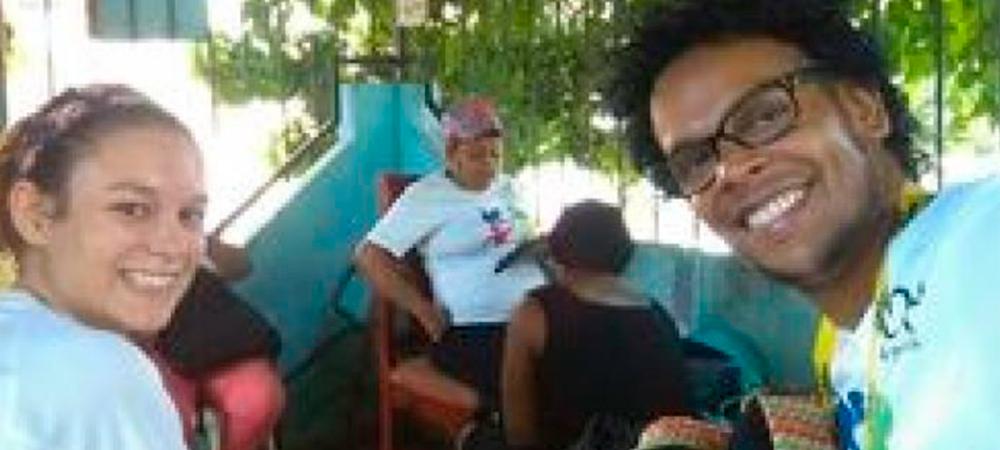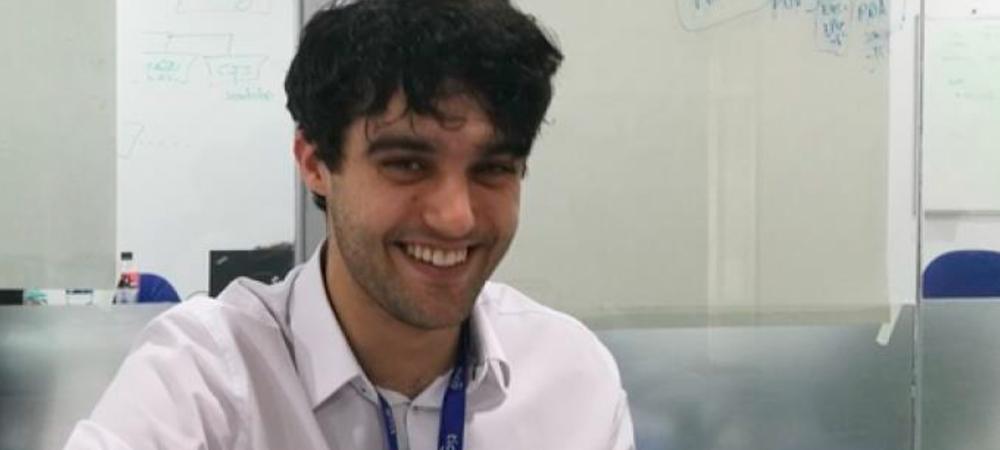 My name is Mireia Salmerón Mateo and I graduated from the MADE program in 2015. Currently I am doing an internship at Innovations for Poverty Action in Santo Domingo, Dominican Republic. The program I am working on is an RCT on Financial Literacy. We are conducting the Endline Survey after giving courses on financial education to beneficiaries of the Dominican conditional cash transfer program ProSoli.
My main responsibilities are to support the planning process and logistics of the program, help to manage the survey instrument, manage High Frequency Checks on the incoming data using STATA and Excel, monitor surveyors in the field to ensure high data quality, and train field staff on ongoing surveys.
Borja Martí from the 2014-2015 MEDEG cohort works for a project in Bolivia.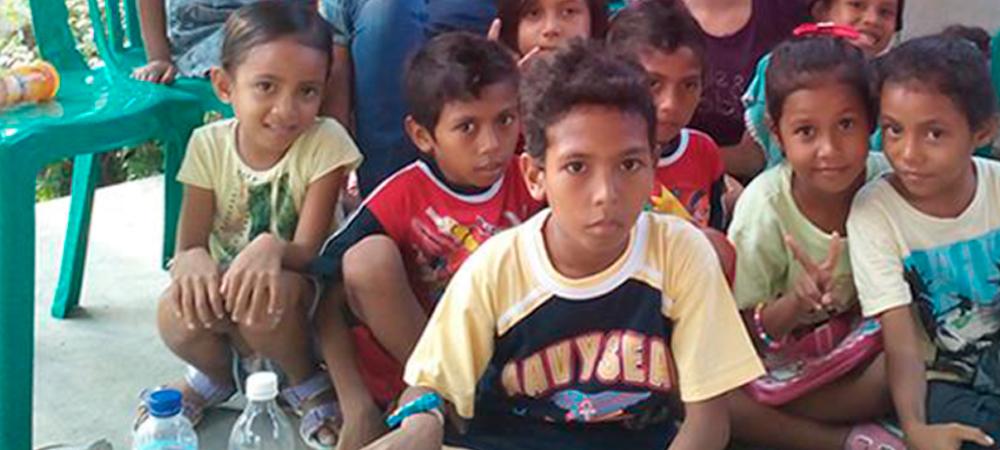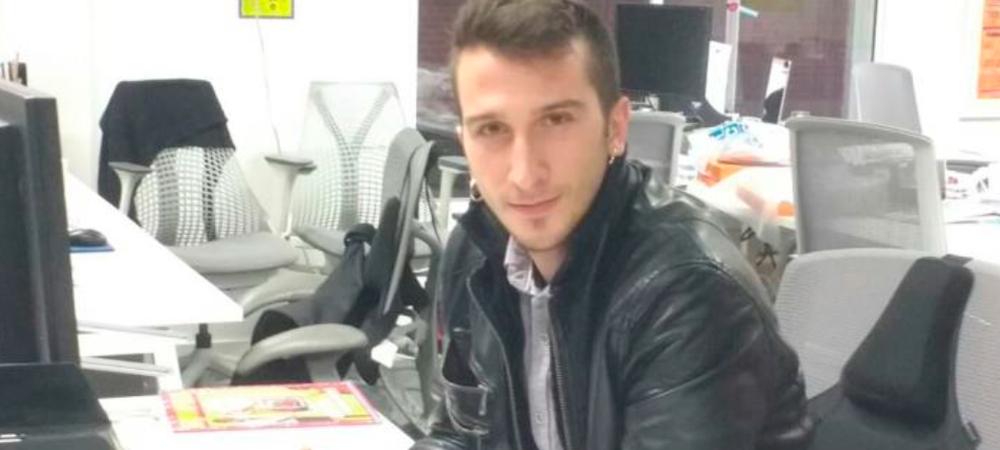 Formo parte del Overseas Development Institute (ODI) Fellowship Scheme y trabajo como economista fiscal para el departamento de política económica del Ministerio de Finanzas en Timor-Leste.
Mi trabajo consiste en ayudar a los funcionarios locales en el día a día, sobre todo a realizar estudios de sostenibilidad fiscal a medio y largo plazo, establecer procesos de trabajo y fomentar los vínculos entre los consultores internacionales y los funcionarios locales en el ministerio.
El MEDEG me dio la oportunidad de estudiar un máster en dos buenísimas universidades, con un grupo se compañeros fantástico y en un ambiente internacional. Es un programa único en el mundo, por ofrecer estudios convalidados en dos universidades de Europa.
Los conceptos que aprendí en el máster me sirven ahora en el día a día de mi trabajo: conceptos económicos, análisis estadístico, resolver problemas complejos de manera independiente y sobretodo trabajar con humildad con gente de todas partes del mundo. Tuve la suerte de tener un grupo de un altísimo nivel y muy unido y aprendí tanto de mis profesores como de mis compañeros. Opino que esa es la clave del MEDEG: une a gente de todas partes del mundo y al moverte de país, creas vínculos mucho más estrechos de lo que harías en otros programas. Asimismo, el cambiar de universidad te expone a distintos currículos, idiomas y maneras de trabajar, lo que es muy importante para los que queremos dedicarnos a la desarrollo económico internacional.
Recomiendo el MEDEG como un programa completo y de alta calidad para todos aquellos alumnos que quieren empezar una carrera en economía de desarrollo internacional. Para mí personalmente, me abrió las puertas a este sector tan competitivo y exigente con una preparación igual o mejor que otros programas en economía de desarrollo en Europa.
I do not want my words to reflect just by my personal experience, but also that of a bunch of close friends that I made while at MEDEG in the UC3M. In short, we have no way to describe how proud and happy we are with our careers, and certainly the cornerstone of that pride and happiness was Universidad Carlos III de Madrid.
I am quantitative research specialist at Girl Effect, and international development organization based in London. We are devoted to woman empowerment projects in Sub-Saharan African countries such as Ethiopia, Malawi, Nigeria and Rwanda (as well as others all across the globe) focusing on cross-cutting issues such as education, sexual and reproductive health, and violence, among other topics. This organization is at the crossroads between Psychology, Sociology, Behavioral Economics, and Development Economics.
Thanks to the tools and skills I acquired at MEDEG (really advanced quantitative approaches anchored in non-trivial theory), I am in charge of modeling and measuring behavioral change by implementing quantitative methodology (ranging from psychometric, econometric, and epidemiologist methods) as well as participating on the design of large-scale national surveys.
All those close friends I was fortunate to meet at the MEDEG are currently pursuing interesting careers, developing and imagining new roles for people with an economics and quantitative background. Juan is devoted to climate change policies in Uruguay, Borja is Business analyst on technological products in Finland, Javier is Quantitative Manager at an NGO based in Malaysia focused on educational projects, Ignacio is a macroeconomic researcher in a top-research team at one of the most influential banks in Spain. The list is endless. The MEDEG does not only provide you with the training to pursue an academic career, most of us are also able to develop new roles in cutting-edge organizations outside university both in the private, non-profit, and public sectors that need to understand high-complexity issues in current economies and societies.
Professors are one invaluable asset of UC3M. Coming from top-level universities, they are down to earth, affable, close to students, and always ready to keep on challenging greedy minds and pushing us to reach our potential.
To sum up, MEDEG at UC3M do not produce a single pattern of professionals, but it provides you with a wide range of advanced tools so that at the end you will have acquired the skills to become the type of versatile professional that is sought after at the international level. This is a master for those who are ambitious and passionate about learning. Indeed, the master is hard and challenging. However, I am pretty sure this investment will give you unimaginable returns.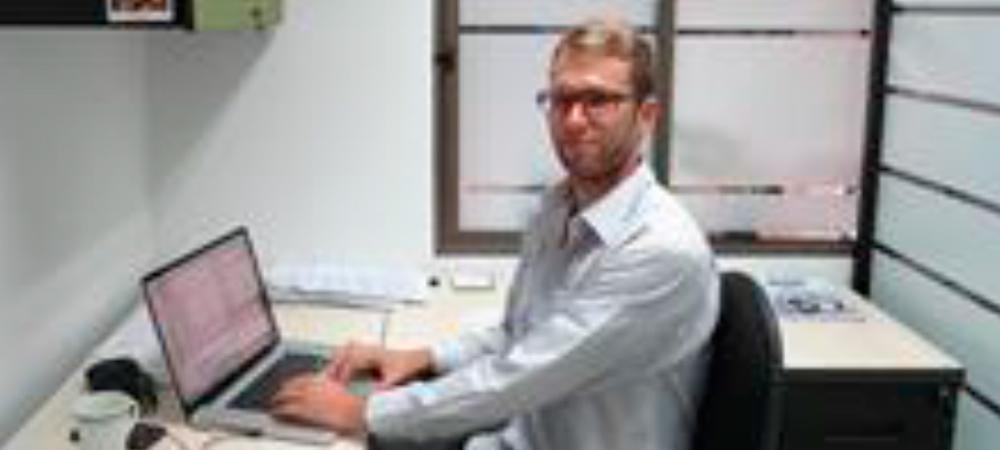 After ending the Master´s program, I worked at the National Council for the Evaluation of Social Policy in Mexico. As the Head of Department, my main responsibilities were focused on measuring poverty and inequality at federal, state and local levels. The development of methodologies and techniques for evaluating poverty reduction programs was also a core activity as well as the constructions of poverty maps.
Afterwards, I worked at the National Housing Commission in Mexico, where I was responsible for the projects "Uninhabited housing and poverty in Mexico" and "Analysis of the Mexican rental housing market". Both studies were aimed to develop research and public policy perspectives for the Mexican housing sector. Now I continue developing research on poverty and inequality as a PhD student at the University of Essex in the UK.
The Master's program provided me robust quantitative and qualitative skills that allowed me to develop high level economic research for the design and implementation of public policies. These skills are core to continue studying economics at a PhD level.
Research Assistant, CIAT
The MEDEG program provided me with a lot of the tools typically asked for when you apply for a job at an international organization in a developing country. In addition to technical skills, I greatly benefitted from the cultural diversity of our program. Studying alongside 18 students from 15 different countries other than my own not only gave me a network of friends around the world, but also prepared me with the intercultural sensitivity that is needed when working in a country of the global south.
At my current position as a research assistant at the Center for International Tropical Agriculture (CIAT), I work in the department for Decision and Policy Analysis (DAPA) in the impact assessment unit. Currently, I work on a publication within the Diffusion and Impact of Improved Varieties in Africa (DIIVA) project, where I apply the econometric skills I acquired during my Masters. I'm also part of a new project that evaluates the impact of the new coffee certification Fair Trade for All (FT4ALL) on independent smallholders and farm workers of medium to large size estates in Peru, Nicaragua, Honduras and Brazil. I got the opportunity to create the questionnaires and go into the field to coordinate the collection of the baseline survey.
The one characteristic that has most influenced my work within an international research organization is MEDEG's emphasis on institutions, which I constantly attempt to change for the better.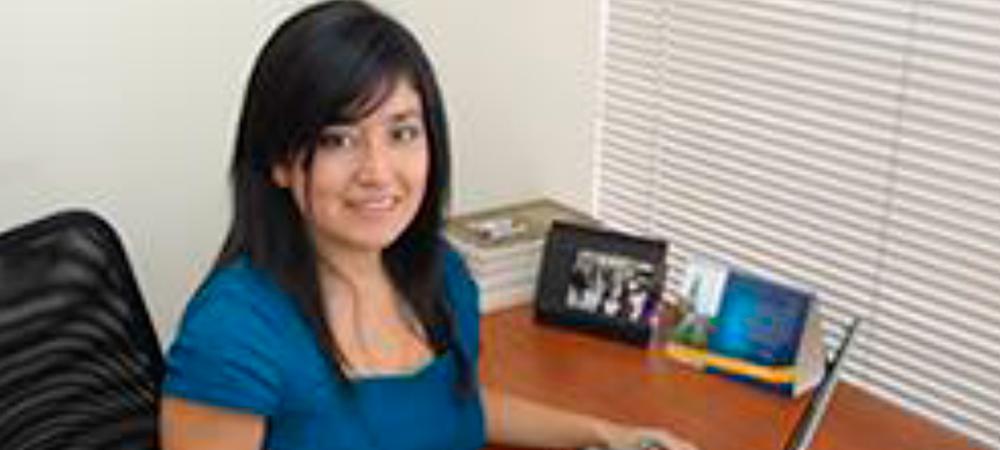 Having finished my studies, I was given the opportunity to join the Ministry of Economic Policy Coordination as an Advisor at the Policy Department. The Ecuadorian Government is developing a National Strategy aimed to establish a sustainable development model based on strengthening its industry instead of exploiting its natural resources. I am a team member of the unit that works on the design of policies regarding financing, credit and fiscal incentives which can promote industry.
At the MEDEG Program, we were always encouraged by professors to discuss our ideas with them and with our classmates. This has helped me to develop a critical and analytical thinking which is very important for policy design. Moreover, the academic skills gained in the Program have allowed me to incorporate a development approach while discussing polices more closely related to economic growth.
Research Assistant, World Bank - Development Economics Research group
Finance and Private Sector Development Unit
I am working as a research assistant at World Bank in Washington, DC. I am involved in different research projects that examine how systemic risk relates to bank regulation, corporate governance and liberalization. I conduct econometric analysis of complex data sets, develop literature reviews and assist in the preparation of academic journal articles and policy reports. In this vibrant research environment, I am getting great exposure to high caliber research in development economics.
I am thankful to the MEDEG program that gave me the opportunity to learn a great set of quantitative and qualitative tools for academic research and policy evaluation. I took various courses in different topics within development economics in MEDEG, which contributed to a better understanding of development in its multiple dimensions.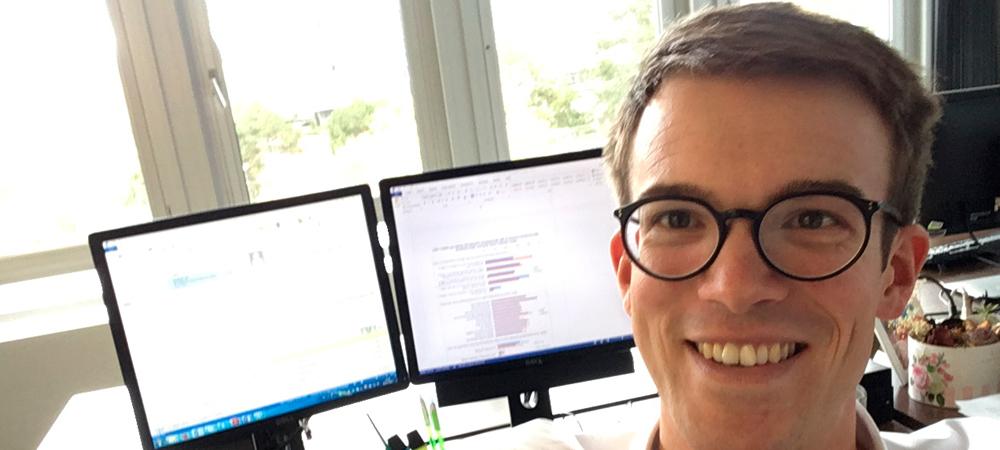 Tomás Guerrero is Researcher at ESADEgeo-Center for Global Economy and Geopolitics of ESADE Business School, Head of Madrid Office at Spain Halal Institute, SovereigNET Research Affiliate at Tufts University's Fletcher School and PhD. candidate at Universidad Carlos III de Madrid under supervision of Carlos Santiago-Caballero (UC3M) and Javier Santiso (ESADE). He specializes in Frontier Markets, Halal Industry and Sovereign Wealth Funds. The Master in Economic Development and Growth provided him the theoretical and technical skills to meet the challenges of a changing world.
After graduating from the MEDEG in Madrid and Lund 2015-2017, I started working as a Carlo Schmid Fellow in the Youth Employment Programme at the International Labour Office (ILO) in Geneva.
I conduct impact research and write policy reports about "what works" in the promotion of youth employment and women's empowerment in the Middle East and North Africa.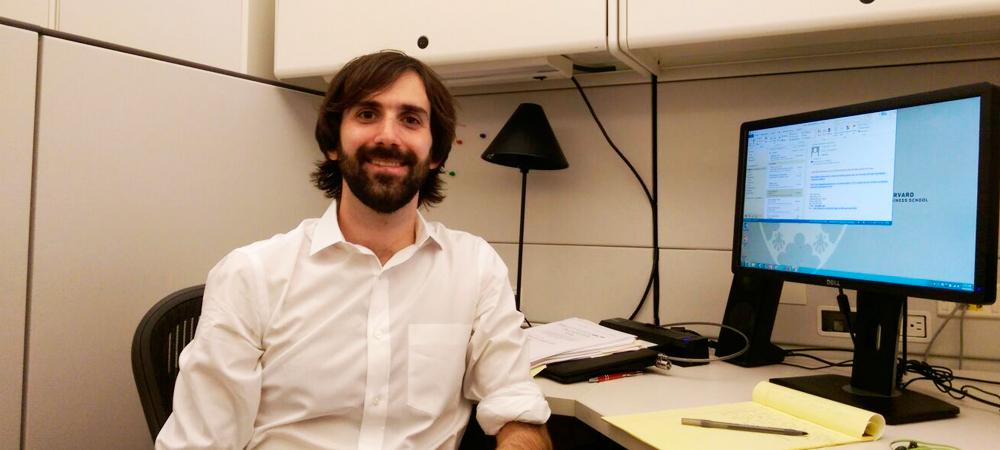 The two years I spent undertaking the MEDEG program have enriched me both academically and personally. Through attending a variety of courses, modules, and lectures, I gained a solid understanding of the interdisciplinary aspects of development economics and specialized at a later stage in the fields that interested me the most. In addition, the program equipped me with the necessary quantitative skills required to conduct empirical research which is an important tool for development practitioners nowadays.
On a personal level, I got the chance to develop invaluable relationships with the driven and ambitious students of the MEDEG. I also had the guidance from my professors about the different career paths in the development field. I am currently working at the European Bank for Reconstruction and Development as a Research Analyst Intern where I am helping with preparing the upcoming competitiveness report on the MENA region. I am responsible for preparing the data, conducting statistical analyses as well as drafting the report with the research team.
Greg Saldutte (cohort 2015-2016)
Research Assistant at Harvard Business School​
The MEDEG program provided me with an opportunity to learn as much outside of the classroom as I did from the coursework. While I found that the most challenging parts of the program were often the most beneficial, it is true that the people you meet are more important than any academic work. This is not only because the MEDEG program provides a valuable multicultural experience, but because the professors are so willing to provide help to anyone who asks. This is the case regarding individual courses, the master's thesis, and the job search following graduation. Because of professors who were willing to provide individual instruction, I was able to acquire the necessary skills to land my current job.
As a Research Assistant at Harvard Business School, I work for a professor of Strategy who holds a PhD in Economics. My job is to help this professor publish papers by collecting and cleaning data, reviewing literature, and performing statistical/econometric analysis. While I did not enter the MEDEG program with the strongest quantitative skill set, I was able to get the most out of the experience both by learning from other students and by making the most of the opportunities that my professors and advisor were willing to provide.
Right after completing my Bachelor in Economics at the Universitat Pompeu Fabra in Barcelona I enrolled in the Erasmus Mundus Master in Economic Development and Growth.
I spent the first year in Madrid, where we had the opportunity to study different aspects of economic development and strengthen our background in macro and microeconomics together with some introductory econometric courses. The second year in Lund had a focus on the long-term development of the world economy. Moreover, I had the chance to specialise in demographics and to furhter improve my econometrics skills thanks to two high-standing applied microeconometrics and time-series courses.
David Palomeras (cohorte 2014-2016)
After finishing my 2nd year at Lund I found a role as a junior consultant for a small firm in Barcelona (where I'm from) directed by a senior consultant specialised in health management in both public and private sector. The MEDEG programme was fundamental for getting the job, being able to work independently and being successful in reaching the tasks given by the senior consultant.
First, the experience I gained in being analytical and conducting research has helped me to organise, conduct and write the two very different reports that I have made until now. The first report was ordered by the public health sector of Barcelona and analysed the externalisation, organisation and evolution of the social services in the city. The other one was for a non-profit organisation that works in developed and developing economies and gave them an overview of the recent economic and activity evolution of their provision of their health services.
Second, the emphasis of the MEDEG programme on being able to communicate to stakeholders your results prepared me to give summarised and clear presentation with slides to the managers that orderded the reports.
Third, economic development studies gave me a broad perspective on different topics beyond economics and I have been able to analyse topics in my consultant role that touch different areas related to social sciences, specially when it comes to public policy, public services management, sustainability, demography, poverty and innovation.
Banco Inter-Americano de Desarrollo
Tres alumnos del MEDEG en los pasillos del Banco Inter-Americano de Desarrollo en Washington