Getafe Campus Cafeterias
The Social Science and Law, Humanities, Communication and Documentation Faculties Campus has a number of places where you can take a break between classes.
Leganés Campus Cafeterias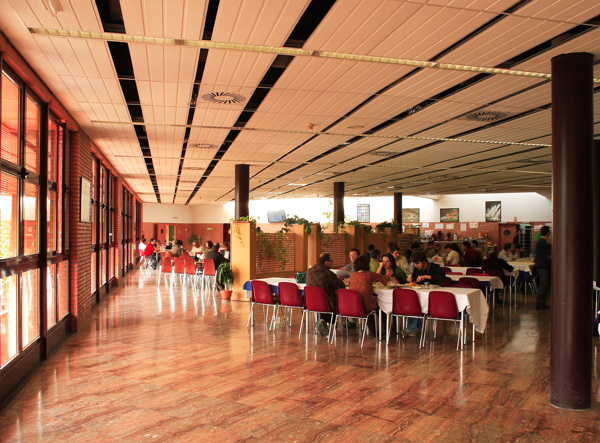 If you are studying engineering you can take a break in one of the two cafeterias on the Engineering School campus.
Colmenarejo Campus Cafeteria
Enjoy your free time in a beautiful natural environment
Cafetería del Campus Madrid Puerta de Toledo
En este Campus ubicado en el centro de Madrid se desarrollan diversas actividades tanto del Centro de Postgrado como otras científicas y culturales. Dispone de un completo servicio de cafetería.
Technological Science Park Cafeteria
This area for innovation and business collaboration is close to the Leganés Campus and has a catering service