Datos de índices de impacto integrados en los resultados del Buscador
Datos de índices de impacto integrados en los resultados del Buscador
Desde los resultados del catálogo, siempre y cuando esté validado con su cuenta de la UC3M, podrá consultar la información relacionada con el número de citas y con el factor de impacto de un título de revista, en los principales índices.
La información sobre las citas viene identificada con estos símbolos:

publicaciones que citan un artículo

publicaciones citadas en un artículo
Una vez pinchemos en el título a consultar, podremos ver el registro completo. Al final de éste, aparecerá el apartado de "Citas". Si hay citas en Scopus o Web of Science, también aparecerán en este apartado.
En el caso de las citas de Web of Science, si es la primera vez que accede, le aparecerá la siguiente pantalla donde tiene que elegir la primera opción: Institutional Authentication (Shibboleth or Open Athens)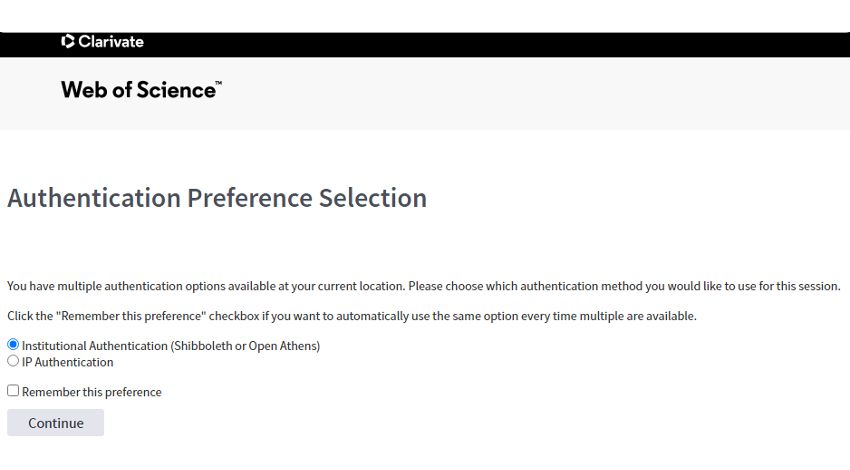 Información sobre indices de impacto
La información sobre los índices de impacto la encontramos en el registro completo de un título.
Tenga en cuenta que los índices de impacto siempre van asociados a los títulos de revista