Our three Residence Halls have more than over a thousand places available: Fernando de los Ríos and Gregorio Peces Barba in Getafe, and Fernando Abril Martorell in Leganés. All of them want to provide a true home away from home for students and faculty during their university stay. For this reason, as well as covering the basic needs of food and rest, the residence halls also offer cultural activities, forums and meetings which will contribute to the personal development of the residents.
The latest one is the Gregorio Peces Barba Residence Hall, it has 382 places in total, distributed in 308 single rooms (10 of them for residents with reduced mobility), 62 places in single rooms with kitchen and shared toilets and 12 apartments (1 of them for residents with reduced mobility).
Links of interest: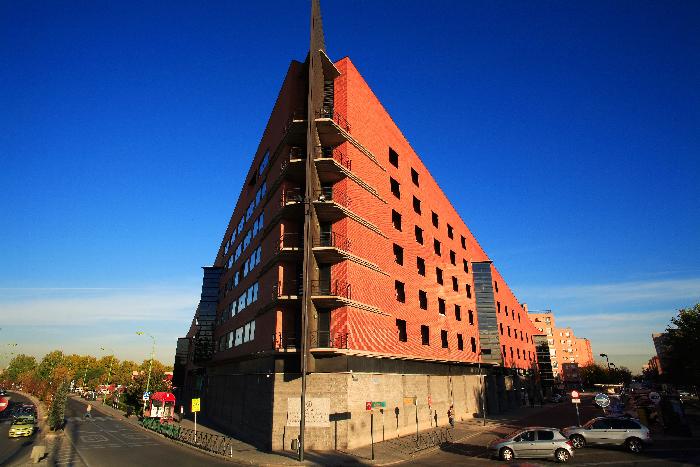 These are the four residence halls at UC3M where you will share living experiences with your fellow classmates as well as some UC3M faculty members during the academic year.