International Fair UC3M 2019
International Fair UC3M 2019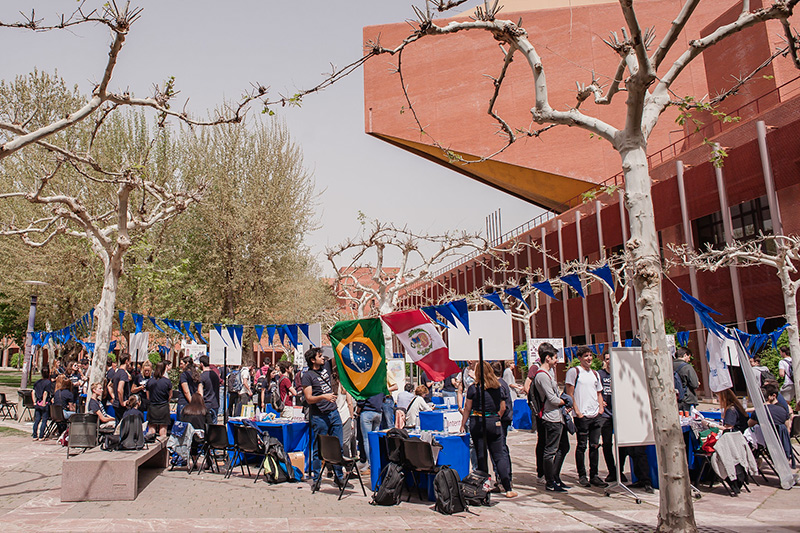 The International Fair UC3M 2019, which will be held on October 3th at the Campus of Getafe, is the main meeting point for Spanish and International students of the UC3M and celebration of cultural and linguistic diversity at the University.
With more than 50 countries represented by students of the UC3M and talks about all the international activities of the university, you will be able to obtain in a single event all the information you need to live an international experience, both travelling to other countries or staying at UC3M.
Do not miss it! Come to the International Fair UC3M 2019 and ... go around the world in just for one day!
| SEE PROGRAMME |
Dancing the World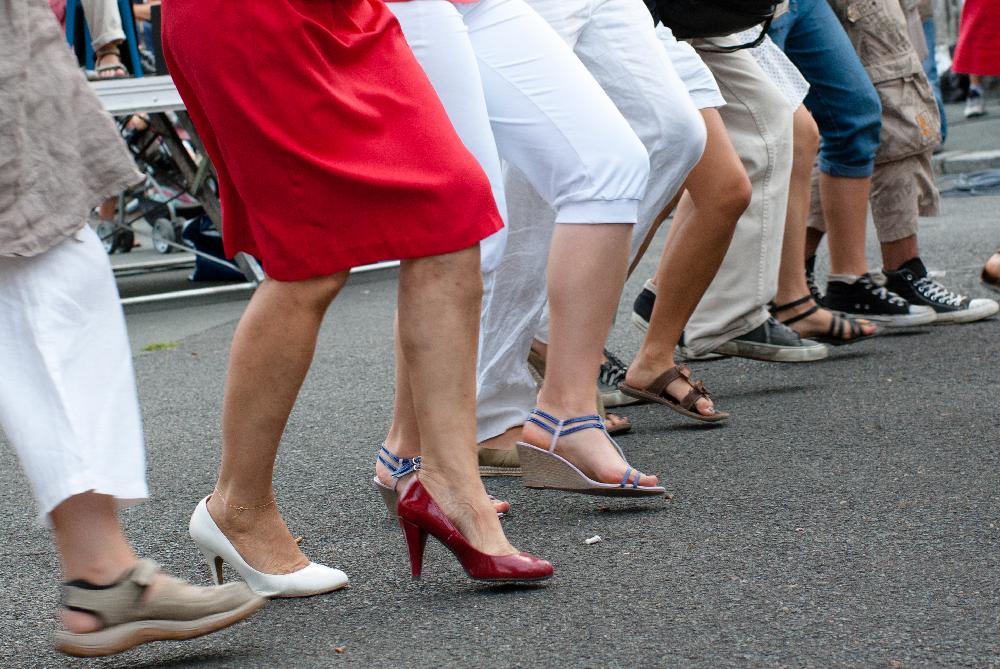 A geographical tour through collective dances.
Through the different dances of the world we will find ourselves in a space of enjoyment and fun where, guided in a simple way, we will learn the steps of dances of the world such as Sirtaki, Salsa, Afro, Bollywood ...
During the day, from 12:00 to 16:00, we will have the possibility to learn a choreography hourly.
Dancing in community has always being a fundamental tool that provides joy and a chance to meet others.
Organized by the Aula de las Artes.
In the "Patio de las Promociones" in front of the Main Cafeteria, from 12:00 to 16:00 h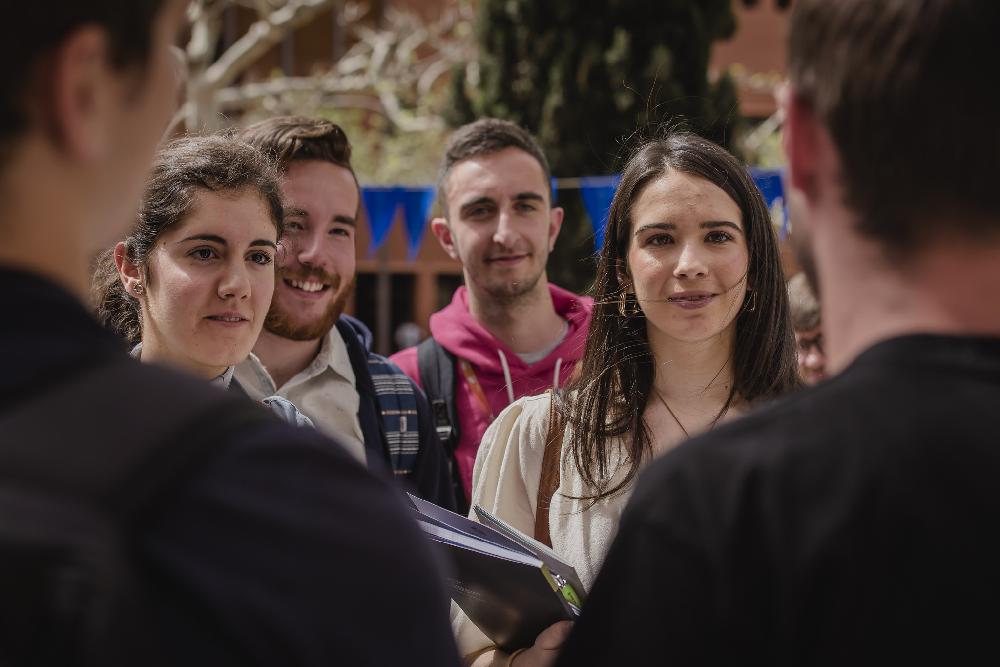 Regula UC3M Student
Would you like to study abroad as a UC3M student?
Are you going to study abroad next year with an Erasmus + or Non-European Mobility program?
If you don´t have the chance to study abroad, would you like to live an international experience in UC3M?
Do you want to meet students from other countries who are currently studing at UC3M?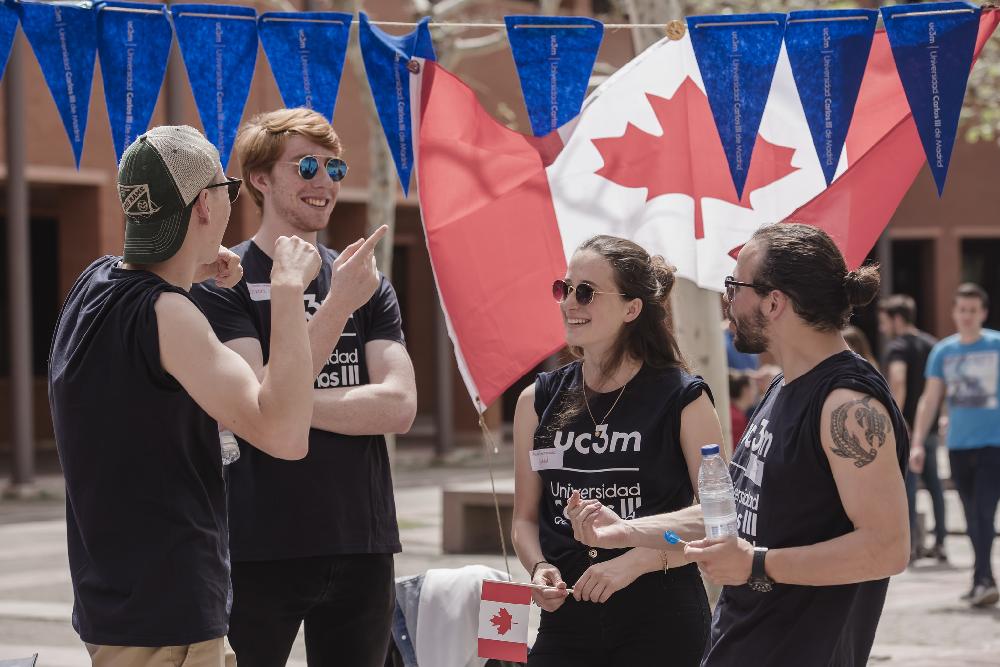 UC3M International Student
Would you like to represent your country and promote your university in the UC3M International Fair?
Do you want to meet UC3M Spanish students and learn more about the Spanish culture?
Would you like to participate in UC3M university life and to learn more about Spanish culture?
Did you know that...?
43% of graduated students in 2018/19 have participated in at least one international mobility.
Carrying out an international mobility improves your employability, your language skills and your soft skills. 74.9% of UC3M undergraduates join a large international company according to the XXIV Study of Professional Insertion of UC3M undergraduates.
20% of students at UC3M are international students.
When and Where
Thursday, October 3th, 2019
From 12:00 a.m. to 16:00 p.m.
GETAFE CAMPUS. FCSJ. "Patio de las Promociones" in front of the Main Cafeteria and Informative Sessions in room 10.2.9 (Campomanes building)
Participants
Students from UC3M
Free admission without previous registration
Photographic report
DRAW BY REGISTER
UC3M will contact the winners to pick up the UC3M promotional pack:
Winner 1: Salvador C. R. 100414700
Winner 2: Andrés Y. P. 100407694
Winner 3: Arancha O. I. 100432102
Winner 4: Paula L. P. 100384218
THE MOST VOTATED STAND
UC3M will contact the winners collaborating students of the French stand :