Inaugural address as Doctor Honoris Causa Prof. D. Peter Ingwersen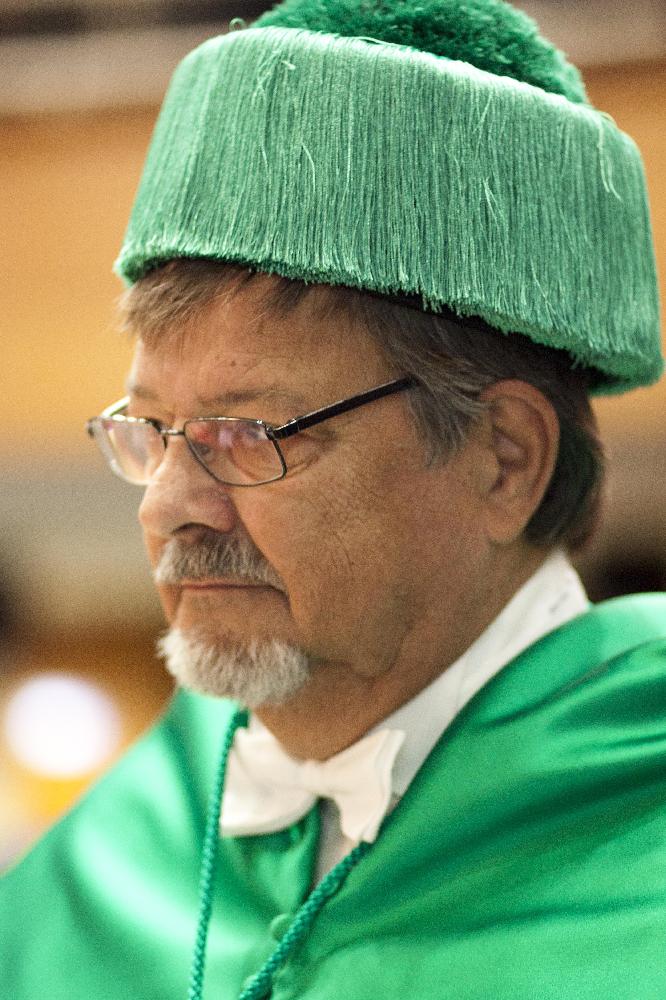 University Day, 30th of January, 2015.
First, I wish to express my deep appreciation and gratitude for this great honor bestowed on me today by my colleagues at UC3M.

During more than a decade I have had the privilege to collaborate with two different research departments of the university, both dealing with central aspects of my field Information Science.

Fundamentally, Information Science studies the triangle: Information; People; (Information)Technology, and their relationships. If the focus is on the People-Information relation we may talk about studies of generation, incl. human indexing, dissemination, seeking, perception or use of information. We assume here that Information is knowledge stored in some media in the form of signs. Studies of "relevance", "conceptions of information" and "scientific communication", incl. bibliometrics and citation analysis, belong here.

A People-IT focus concerns societal transactions, management and (re)use of information systems of all kinds. Studies of the use of the Internet, social media and the Web, incl. search engines, belong here.

Finally, a focus on Information-IT entails studies of Information Retrieval (systems), their architecture or performance; automatic indexing and other algorithmic system features belong here – thus, we are close to the Computer Science disciplines.

Historically, the pull has been between the People and the IT components, with IT as a quite dominating or driving element.

It is in this triangular landscape that I have carried my research, also in relation to UC3M. Fundamentally, my research belong to the People-Information and the Information-IT edges of the research triangle.

Initially, I made seminars with Professor Juan Llorens, Department of Computer Science and Engineering and Leader of the Knowledge Reuse Group, in Leganes. I believe it was my work in user-centered Information Retrieval evaluation that formed the basis of our cooperation. I am very happy to say that Juan Llorens and family has maintained a long-standing friendship with my wife and myself during the recent years. It was also of great importance for me to meet Juan's students, in particular Dr. Sonia Sanchez Quadrado, for professional reasons but also because she could speak Italian aside from English – I have not yet mastered Spanish, helas! Later she became one of several junior UC3M researchers and PhD students who made three-month scholarly visits to my department in Denmark.

However, a shift towards Bibliometrics and Scientometrics has taken place in my collaboration pattern during the last 5-6 years. I have the privilege to collaborate with the group headed by Professor Elias Sanz-Casado, Laboratory of Metric Studies on Information (LEMI). We are studying metric issues of Scientific Communication.

Again I wish to express my appreciation of the continued hospitality shown me from all members of faculty in the Department of Library Science and Documentation, UC3M. In particular during my Chair of Excellence period here at the university 2011-12. My work has involved many of the junior researchers of the group – several of whom fortunately have continued the 3-month visiting scholar tradition by obtaining grants to visit our department in Copenhagen. Especially I wish to thank PhD student Liliana Melgar who took good care and supported me during my visits, and my co-authors Dr. Isabel Iribarren Maestro (presently Pamplona) for her tough analyses, Dr. Antonio Eleazar Serrano-Lopez for his methodological rigor, Dr. Carlos Garcia-Zorita, for his splendid ideas, Dr. Maria Luisa Lascurain-Sánchez for her dedication – and Professor Elias Sanz-Casado who so diligently keeps the group on track and makes great efforts to show me the delights and variations of Spanish cuisine.

For me and us all, this day is a great day – and I wish you all at UC3M the best for the future.