Interview with the director of C3IS Asian Studies
Chinese students association (AECUC3M)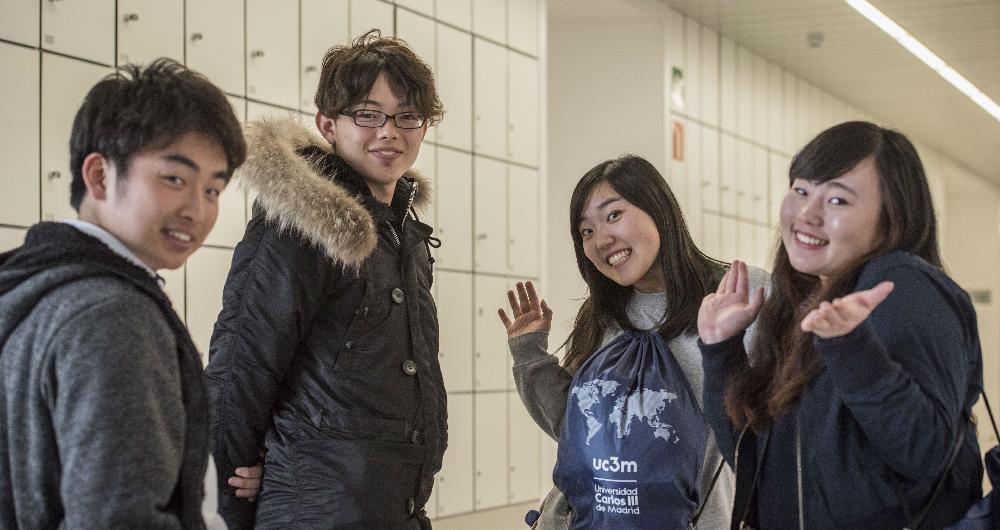 Discover Asia at Carlos III
From te beginning, C3IS fosters courses, conferences and activities related to Asia. Besides, it organizes workshops in order to get to know Asian culture, language and costumes.
Some Asian institutions in Spain cooperate with Carlos III International School to offer UC3M and international students the possibility of specializing in this continent or even studying in one of these countries for a while.
Courses and seminars
Cursos 2018

From manga to anime: Workshop about Japanese visual culture

Open course about the two phenomena of the Japanese visual culture with million followers around the world: manga and anime.

It will be taught by top experts like Miguel Bernabé.

When: October 16th and 17th.

Cursos 2017

Workshop Japan through the five senses

Este taller proporcionará cinco tardes de inmersión completa en la cultura japonesa en sus más diversas manifestaciones: caligrafía, arte florar ikebana, poesía haiku, cocina, música y algunas sorpresas más. Nuestros maestros, expertos en cada una de las materias y técnicas tratadas, guiarán al alumno en su proceso de aprendizaje transmitiéndole el espíritu que las sustenta.

Las sesiones conjugarán demostraciones de expertos y actividades creativas de alumnos.

No hace falta ningún conocimiento previo, pero sí muchas ganas de disfrutar de lo auténticamente japonés a través de los cinco sentidos.

When: from June 19th to 23rd.