Psychology and educational psychology
Psychology and educational psychology

On this web page, you will find diverse, useful information on topics that may interest you.
We want to help you to successfully overcome the difficulties and problems that you may encounter throughout your university life. We would like to boost your personal development to the maximum, in a way that helps you become the best and happiest version of yourself.
We offer you different self-help resources which you can continue to read about on this page, according to your needs and interests. If you wish, we can meet you personally to try to advise and help you. If you feel that you need encouragement, advice or the support of a psychologist or educational psychologist, feel free to request an interview. We make courses and workshops available throughout the whole year that can adjust to your needs.
How to book an appointment with our psychologists
You can request your appointment by calling 91. 8561219, or in person at the Campus Information Centers. Registration opens from September 1th and psychological care will begin on Monday, September 5th.
Getafe: María de Maeztu building. Ground floor.
Leganés: Betancourt building. Office 1.0.I.02C
Colmenarejo: Miguel de Unamuno building. Office 1.0.A09
If you want to be served you have to register and make a single payment of €30. Once done, you can request an appointment with your psychologist and be attended in person or online throughout the course as many times as your case requires, depending on the availability of the professional. Due to the high demand for the service, not all enrollees will be seen in individual therapy. The first evaluation interviews will always be individual, but in cases where it is considered appropriate, the student will be referred to psychological care in a group format. The Unified Protocol for the transdiagnostic treatment of emotional disorders has been very effective when applied in a group. For the Psychological Service to have professionalism, quality and regularity, there will be a maximum number of registered students. Registration is closed. We have reached the maximum number of students that we can adequately serve. You can register on the waiting list, and when there are places available we will contact you.
To sign up for the waiting list and make an appointment (previously registered people) click here
Psychologists:
Alfonso Fernández-Martos Abascal, Loida Rueda Sánchez, Amaya López Bautista, Beatriz García Fernández-Quintanilla, Cristina Ruiz Tapia and Andrea Pazos Boubeta.
Psychologist: Alfonso Fernández-Martos Abascal. Office 2.2.05
Tuesdays and fridays, from 9am to 14:30pm
Psychologist: Loida Rueda Sánchez. Office 2.2.08
Tuesdays and thursdays from 8:45am. to 13:45pm
Psychologist: Beatriz García Fernández-Quintanilla. Office 2.2.08
Wednesdays, from 14 to 19pm
Fridays, from 9am to14pm
Psychologist: Andrea Pazos Boubeta. Office 2.2.07
Mondays, from 9am to 14pm
Tuesdays and thursdays from 14 to19pm
Psychologist: Amaya López Bautista. Offce 1.0.I.02C
Mondays from 8:45am to 13:45pm
Psychologist: Cristina Ruiz Tapia. Offce 1.0.I.02C
Tuesdays, wednesdays and fridays from 9am to 14pm
Thursdays from 14 to 19pm
Psycologist: Amaya López Bautista. Office 1.1. A13bis
Wednesdays from 8:45am to 13:45pm
Drug and addiction counseling
Information and advice on substances and drugs, and on behavioral addictions such as pathological gambling, addiction to ICTs or physical activity (vigorexia)...
Resources and Guides: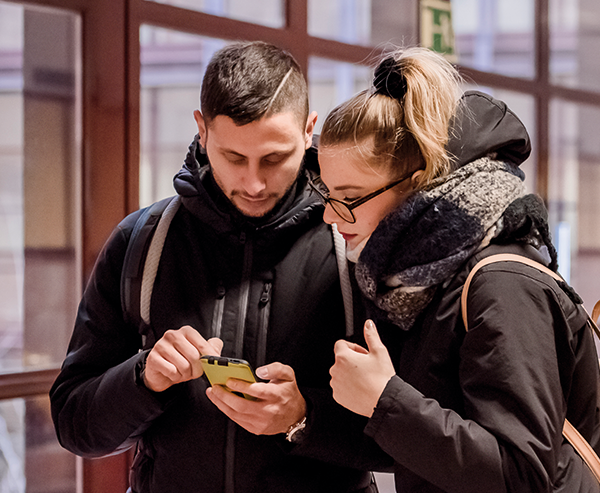 Useful tools for your full development: