The spin-off LEAPWAVE TECHNOLOGIES S.L. is officially constituted
The spin-off LEAPWAVE TECHNOLOGIES S.L. is officially constituted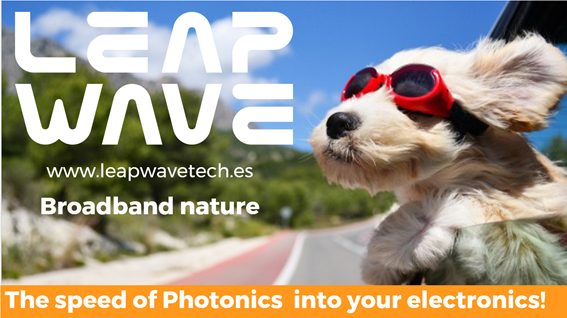 Event Date: 27 September 2022

On this date, a new Spin-Off from Universidad Carlos III de Madrid is born, LEAPWAVE TECHNOLOGIES S.L. (http://leapwavetech.com/).
This spin-off is a deep tech company that will exploit the technology developed within the H2020 Pathfinder TERAmeasure project, thanks to the investment from Bullnet Capital (https://bullnetcapital.com/).
The initial team is composed by team working on TERAmeasure, including Prof. Guillermo Carpintero (TERAmeasure PI), Dr. Daniel Gallego (former TERAmeasure postdoc), Dr. Alejandro Rivera (TERAmeasure collaborator) and Dr. Muhsin Ali (postdoc at UC3M). To this team has joined Dr. Álvaro Jiménez (formerly at LIGENTEC) and Mr. Santiago Gómez (formerly at PRODYS). Currently, our offices are located at UC3M Technology Park, a business incubator located in AVENIDA GREGORIO PECES BARBA, 1. Leganes 28919. Madrid.
Salmon newspapers sites with company info:
https://cincodias.elpais.com/directorio-empresas/empresa/10093092/leapwave-technologies
https://empresite.eleconomista.es/LEAPWAVE-TECHNOLOGIES.html
https://www.einforma.com/informacion-empresa/leapwave-technologies