International Fair UC3M 2019
International Fair UC3M 2019
The International Fair UC3M 2019, which will be held on April 26th at the Campus of Getafe, is the main meeting point for Spanish and international students of the UC3M and celebration of cultural and linguistic diversity at the university.
With more than 50 countries represented by students of the UC3M and short duration information sessions about all the international activities of the university, you will be able to obtain in a single event all the information you need to live an international experience, both traveling to other countries like staying at UC3M.
Do not miss it! come to the International Fair UC3M 2019 and ... go around the world in just for one day!
| SEE PROGRAMME OF SESSIONS AND ACTIVITIES |
To liven up the day ... pure vibration in Afro key
Enjoy the performance of the group DOUNIA PERCUSIÓN by Tidiane Camara, Aboubacar Syla and Demba Touré. An amazing trip through different landscapes of the West Africa, with instruments like the Djembe, the Kora or the Kirin that will guide you through a prism of rhythms and feelings listening and dancing.
Organized by the Aula de las Artes.
In the Patio of Humanities Faculty from 2:00 p.m. to 3:00 p.m.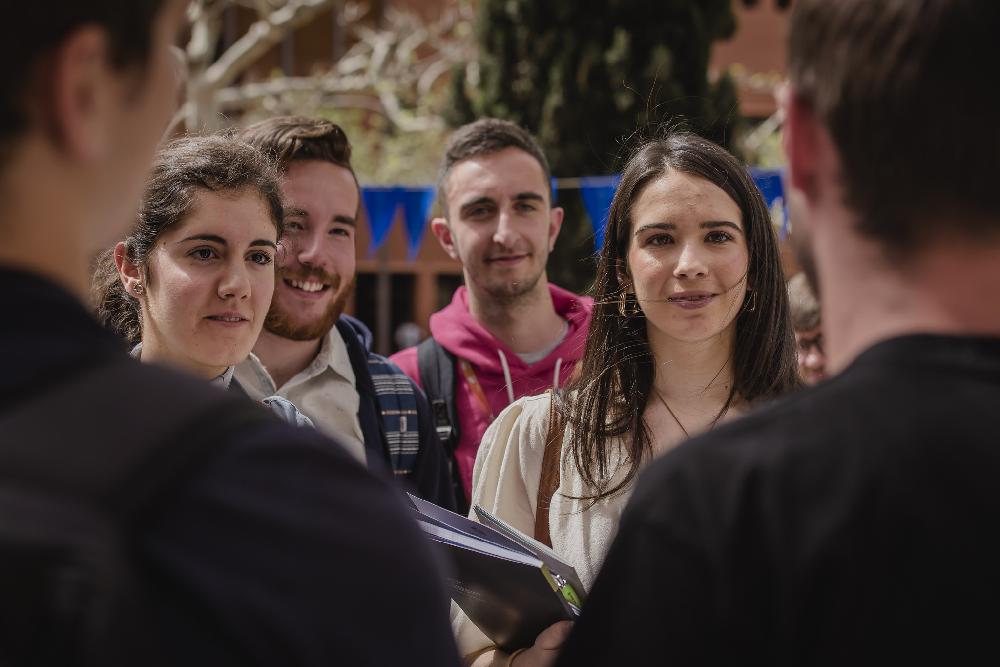 REGULAR UC3M STUDENT
Would you like to study abroad as a UC3M student?
Are you going to study abroad next year with an Erasmus + or Non-European Mobility program?
If you don´t have the chance to study abroad, would you like to live an international experience in UC3M?
Do you want to meet students from other countries who are currently studing in UC3M?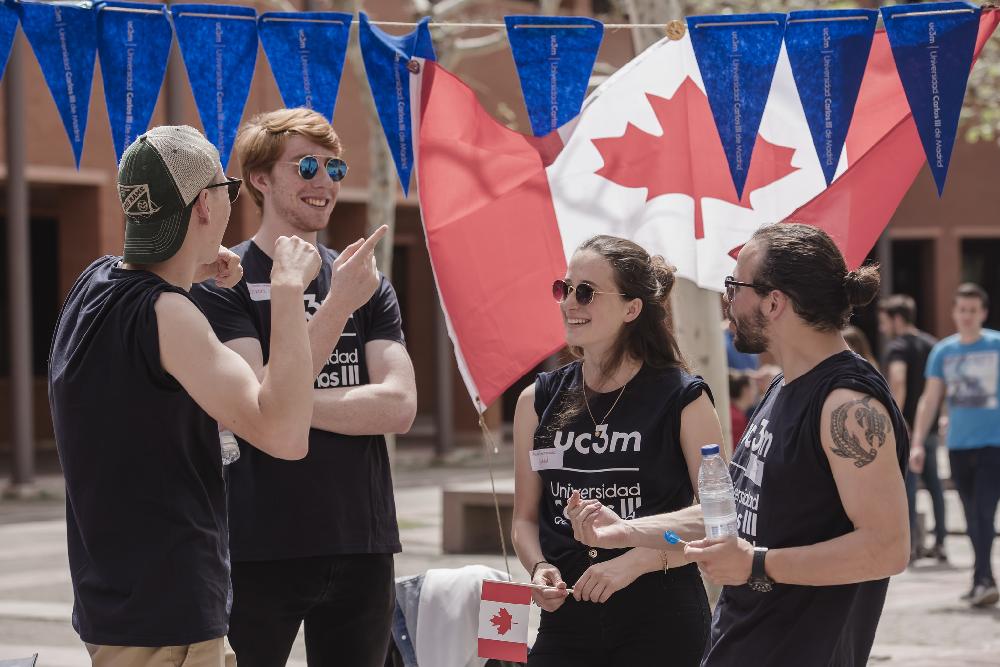 UC3M INTERNATIONAL STUDENT
Would you like to represent your country and promote your university in the UC3M International Fair?
Do you want to meet UC3M Spanish students and learn more about the Spanish culture?
Would you like to participate in UC3M university life and to learn more about Spanish culture?
Did you know that...?
Internacional Mobility
51% of the students graduated from UC3M in the 2016/2017 academic year have made some international mobility.
Studying in another country improves your "soft skills"(cross skills) and is highly valued by Employers.
Students Participate in Erasmus + are more likely to find a job one year after graduating.