UC3M adapts its undergraduate program and teaching and learning to the "new normal"
Aims for the maximum amount of face-to face instruction
5/28/20
Universidad Carlos III de Madrid (UC3M) will implement a transitional hybrid teaching and learning model for academic year 2020-2021, aimed at adapting to the new normal after the de-escalation phases. This model will blend in-person teaching with online synchronous learning, ensuring high quality instruction while strictly complying with all health and safety conditions.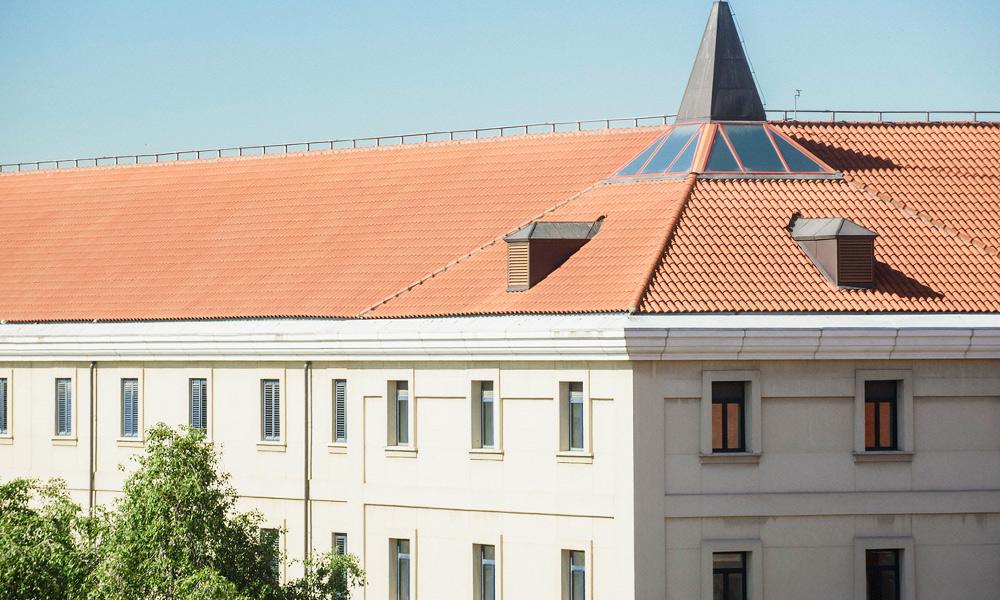 Since mid-March, the university has adopted its in-person teaching and learning to the online setting because of the health emergency brought on by the COVID-19 pandemic.The hybrid or bimodal solution proposed for the new academic year, in accordance with the University's very essence,is for in-person teaching and learning for at least 50% of its classes, with small-sized groups, while not exceeding 50% of classroom capacity, complemented by online synchronous teaching and learning at the scheduled class time.
Reprogramming of undergraduate teaching and learning includes several additional requirements, such as staggered class times to avoid large gatherings, sufficient breaks between classes to enable the spaces to be properly ventilated, measures to ensure safe distancing, and the obligatory use of face masks on the campuses, among others.
The application period for admission to a UC3M bachelor's degree program has been extended from July 1 to July 22.Several online information sessions are planned during June and July regarding the admission and enrollment processes (See our webpage).These sessions will assist applicants for admission with the process itself, the dates for acceptance, and the steps to follow upon admission.Incoming students will receive training in the online learning tools.
Universidad Carlos III de Madrid is devoted during these very uncertain times to what has always been its hallmark: the highest quality, rejection of easy solutions, and the safety and well-being of its university community. The choice is to guarantee to the maximum extent in-person teaching and learning in accordance with the most stringent safety, prevention and hygiene measures, in line with this institution's firm social commitment. We have adopted the most complex and more costly solution because the future of our young people is being built today, and every day counts towards that future.