Visit Welcome Events C3IS 2018 pictures
WELCOME EVENTS C3IS FALL 2019
Carlos III International School welcomes the students from Courses in Hispanic Studies (CEH) Program, Study Abroad Program and Free Movers that arrive to UC3M. C3IS celebrates a welcome events to receive the students the following month of January 2020.
Free Movers program - CEH/SAP program: Tuesday January 21st
WELCOME EVENT SPRING 2020 - FREE MOVERS PROGRAM & CEH/SAP PROGRAM
Tuesday, January 21st
09h00 - Meeting Point (outside Aula Magna - Getafe Campus)
9h30 - 10h30 - Welcome Ceremony (Aula Magna - Campus de Getafe)
Álvaro Escribano, Director of the Carlos III International School (C3IS).
Jane Strei, USA Embassy - Consular Section American Citizen Services.
Loles Morell, Director of the C3IS Students Office.
Guillermo Díaz de la Cruz - "University life and UC3M services".
10h30 - 11h30 Welcome Breakfast (Humanities Cafeteria, between buildings 14 & 15)
12h00 Buddy Meeting Point (In front of Humanities Cafeteria)
Meet your buddy and your classmates and visit the university.
Info Points
11h00 - 13h30 - Language Centre (Humanities Cafeteria)
12h00 - 14h00 - Sports Activities:Hall Sports Center - Getafe Campus
Facebook: Buddies - CEH/SAP - FREE MOVERS
¡Get your University Smart Card!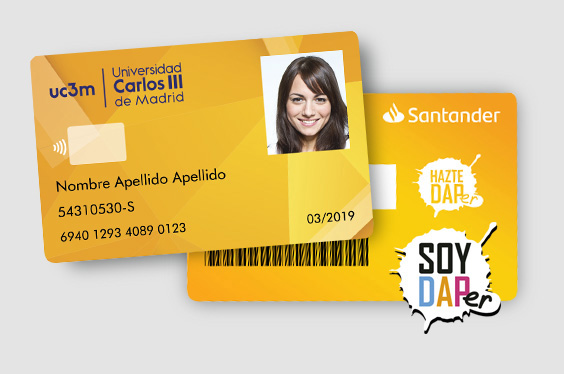 Click here to get your University Smartcard (TUI - Tarjeta Universitaria Inteligente)