UC3M works in accordance with the requirements of the European Charter for Researchers and the Code of Conduct , interlinking general principles of recruitment, work conditions and professional career development.
The objective is to work upon developing an environment which is attractive, open and viable, with a committment to improving job stability and providing an adequate salary and social security. In this way, researchers may be hired and retained in environments that ensure high-quality research activity.
Reseacher's website: research map
The UC3M research website aims to provide access to scientific and research information. The goal is to respond in a way that is rapid, dynamic and up-to-date in terms of research material and for those carrying out research in the University.
The ultimate objective is to visualize, via the web, the practice of science in order to link, share and discover the information it generates.
UC3M endeavours to provide researchers with viable systems of professional development at all stages of their careers, independently of their contractual situation and their chosen field of R+D. It aims to guarantee that researchers are treated as professionals and as integral parts of the institutions in which they work.
The University is designing a Career Plan that will be based on the four profiles as established in the EFRC (European Framework for Research Careers). Entry points in each profile will be defined as well as the requisites necessary to move on to the next profile.
Specific tools have been used in designing the Plan:
https://www.vitae.ac.uk/researchers-professional-development/about-the-vitae-researcher-development-framework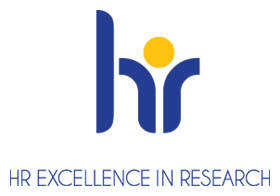 Contact email: