Double degree presentation by the Academic Director Virginie Srecki
Dauphine Licence Madrid - Visits to business facilities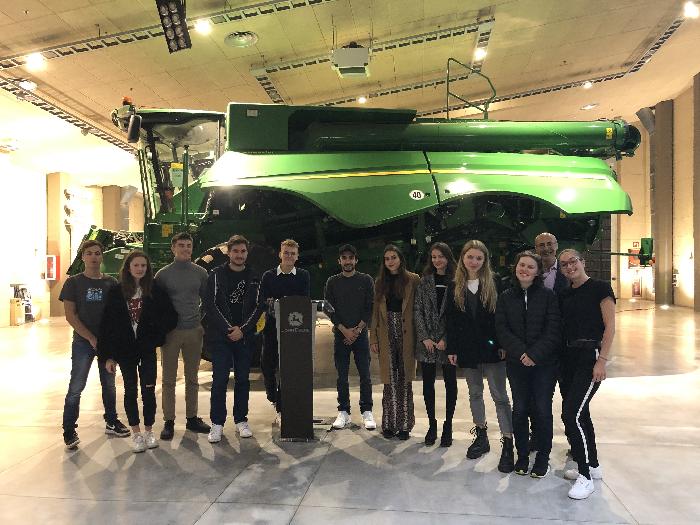 Students from DLM L2 visit to John Deere facilities.
Since September 2016 the C3lS, in colaboration with l'Université Paris- Dauphine, hosts this 3-year trilingual program which is taught in Spanish, English and French, fully integrated in the French university study plan.
The first two years are taught at the Getafe Campus of UC3M and the thrid one in Paris or London.
It is a degree oriented to Economics and Business Administration and it is intended for all over the world students of "lycées français", of international schools and for French students with a high Spanish and English Level.
The application for the program is managed entirely by the University Paris - Dauphine.